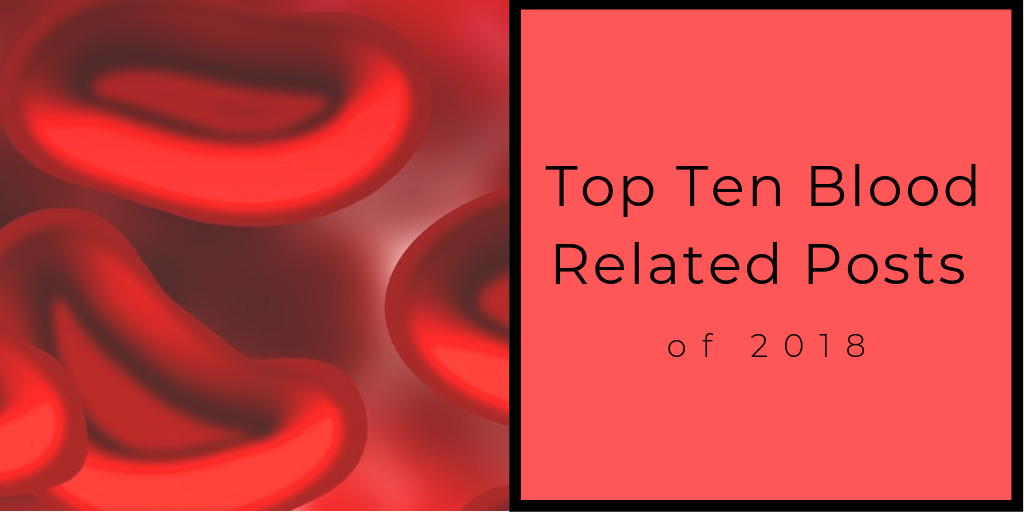 We have gathered the top ten blood related posts from 2018. Topics include 7-day platelet storage, new AABB standards, a helpful CDC self-assessment checklist for testing practices, our cell washer video series, tips for centrifugation, and a post on storing blood in the ER.
FDA Has Opened the Door for 7-Day Platelet Storage
The FDA has cleared two 7-day storage containers as well as a secondary safety test. The secondary test is a critical safety measure performed at the hospital within a 24-hour window prior to a platelet transfusion. Read More
AABB Releases New Edition of Standard for Blood Banks and Transfusion Services
AABB has released the 31st edition of Standards for Blood Banks and Transfusion Services. The new edition of Standards went into effect on April 1, 2018. Based on the most current thinking about quality and best practices in blood banking and transfusion medicine, Standards provides facilities with requirements that must be implemented to be accredited by AABB. Read More
CDC Provides Self-Assessment Checklist for Good Testing Practices with Refrigerated Product in Lab
The Center for Disease Control (CDC) provides an easy to follow Self-Assessment Checklist for Good Testing Practices. The checklist is designed for physicians, nurses, medical assistants, pharmacists, and others who perform patient testing under a Clinical Laboratory Improvement Amendments (CLIA) Certificate of Waiver. Read More
6 Tips and Tricks for Successful Centrifugation
Centrifuges are used to spin liquid samples. Ensuring uniformity of your samples is one of the top priorities in achieving successful results. We've pulled together 6 Tips and Tricks to help ensure successful centrifugation results. Read More
Helmer Scientific Launches Next Gen UltraCW® II Automatic Cell Washer
The UltraCW® II automates steps within typical tube testing blood bank workflows and is designed for precise, consistent, and reproducible blood cell washing results. The system also improves the user experience through the incorporation of a full-color touchscreen for intuitive and easy-to-use programming and operation. Read More
Storing Blood in the ER – Supporting Hospital Disaster Control Resuscitation Policies
Emergency Departments are required to have rapid access to life-saving blood therapies; this can be a workflow challenge due to the physical separation between most Emergency Rooms and the Hospital Blood Bank. For this reason, improving access to blood though remote storage in the ER has become a priority. Read More
We look forward to keeping you up to date on news, regulation and information related to blood storage in 2019. If you have any suggestions for blog topics, please email marketing@helmerinc.com by following the link below.