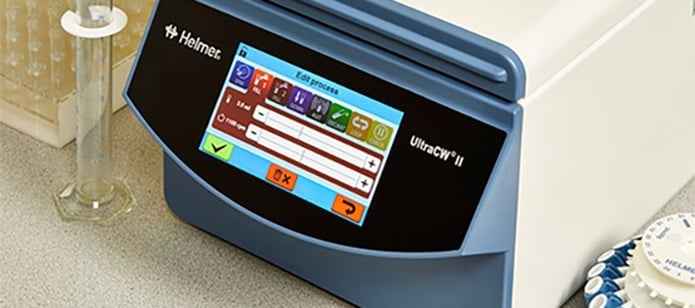 Helmer Scientific, a leading supplier of temperature controlled laboratory storage and processing equipment, announces the release of their next generation automatic cell washing system, the UltraCW® II, for hospital blood banks and clinical labs.
The UltraCW® II automates steps within typical tube testing blood bank workflows and is designed for precise, consistent, and reproducible blood cell washing results. The system also improves the user experience through the incorporation of a full-color touchscreen for intuitive and easy-to-use programming and operation.
The Helmer Scientific UltraCW® II automatic cell washer has recently received 510(k) clearance from the Food and Drug Administration (FDA) and is now commercially available. For more information on the next generation automatic cell washer, read the complete Press Release.