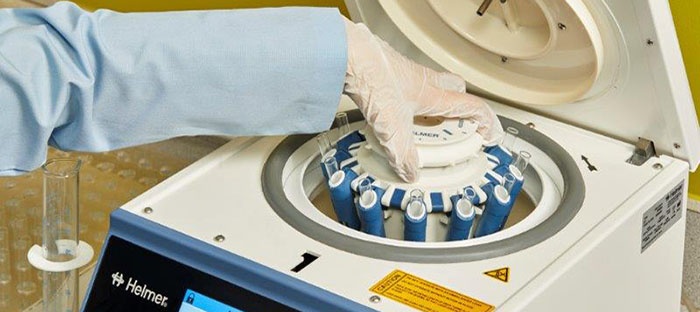 The UltraCW® II Automatic Cell Washing System from Helmer Scientific is easy to unpack and set up. The Quick Reference Guide that is shipped with the UltraCW® II provides complete installation instructions. To make set up even easier, we have also developed a video that walks you through the process step-by-step.
From unpacking the cell washer and removing the transport bolts, to connecting the tubing and power supply, this video demonstrates exactly what you need to do for a smooth and efficient installation. It also illustrates saline placement and the benefits of being able to place the saline below (as well as above) the unit.
Watch our demonstration video to learn more about unpacking and setting up the UltraCW® II Automatic Cell Washing System.
Helmer Scientific has been serving the blood bank community for more than 40 years. We are here to support your efforts to properly store and process your blood products. If you have additional questions your cell washer, the Helmer Technical Service team is available to help you. Contact us at techservice@helmerinc.com or 800-743-5637. Or contact our sales team for more information on the UltraCW® II.
Other Blogs You Might Be Interested In…