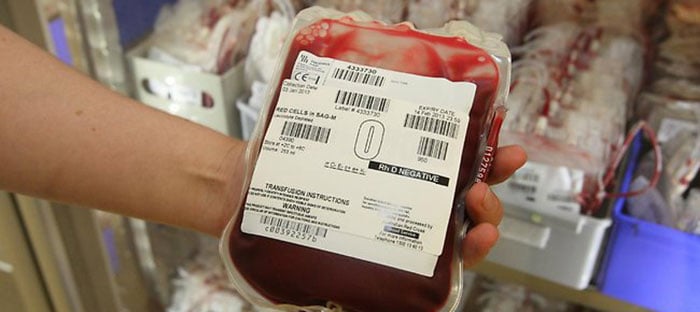 Image Credit: fox46charlotte.com

When delivering initial care to seriously injured patients with massive bleeding clinicians strive to provide interventions that avoid worsening the patient's condition. As massive bleeding is responsible for approximately 40% of trauma deaths, ensuring appropriate treatment protocols remains a priority. Hospitals have implemented Disaster Control Resuscitation (DCR) policies that include early blood product administration to improve outcomes for these critical trauma situations. Emergency Departments are required to have rapid access to life-saving blood therapies; this can be a workflow challenge due to the physical separation between most Emergency Rooms and the Hospital Blood Bank. For this reason, improving access to blood though remote storage in the ER has become a priority.

In one case study, a trauma center in the New England area required multiple trips between their ER and the Hospital Blood Bank to ensure blood inventory was always available to support DCR policies. To obtain additional trauma packs, a member of the ER clinical team had to contact the blood bank and send staff out of the department to retrieve the cooler containing Red Blood Cells. The average transport time was approximately 14 minutes, potentially costing valuable minutes to the critical patient that required blood therapies.

To help ensure faster patient access to life-saving blood therapies hospitals are pursuing improved methods to move blood supplies closer to the point-of-care using the BloodTrack Emergency Blood Management System. As part of this system, the BloodTrack Emerge software controls access to Helmer Scientific blood bank refrigerators located in the ER or other trauma locations. The software also tracks, monitors, and documents emergency blood product inventory (O-Neg and/or O-Pos RBCs, plasma, and platelets) in locations that require access to blood therapies for emergency transfusions. As blood products are highly regulated, this system helps the hospital blood bank extend their quality and oversight to locations closer to the point-of-use. In the New England trauma center case study, the BloodTrack Emergency Blood Management System decreased average blood transport time to the point-of-use from 14 minutes to <1 minute, while also allowing improved teamwork between the ER and blood bank that resulted in better patient care. Read the full New England Trauma Center case study to learn more about how BloodTrack Emerge Software and Helmer Scientific Refrigerators support Disaster Control Resuscitation policies using this link.