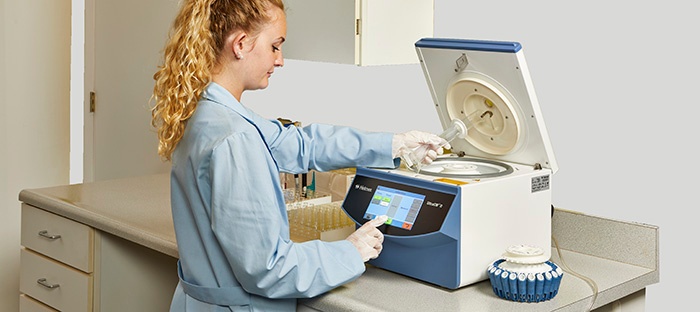 With the UltraCW® II Automatic Cell Washing System from Helmer Scientific, it is very convenient to change system settings as well as to check the calibration and adjust if needed. We have developed a video that illustrates the intuitive settings and calibration functionality.
Adjustable settings include rotor type, display brightness, as well as alarm pattern and volume. Onscreen digital calibration offers easy and accurate control of saline volumes and eliminates the inconvenience associated with manual calibration.
Watch our demonstration video to learn more about settings and calibration for the UltraCW® II Automatic Cell Washing System.
Helmer Scientific has been serving the blood bank community for more than 40 years. We are here to support your efforts to properly store and process your blood products. If you have additional questions about your cell washer, the Helmer Technical Service team is available to help. Contact us at techservice@helmerinc.com or 800-743-5637. Or contact our sales team for more information on the UltraCW® II.
Other Blogs You Might Be Interested In...