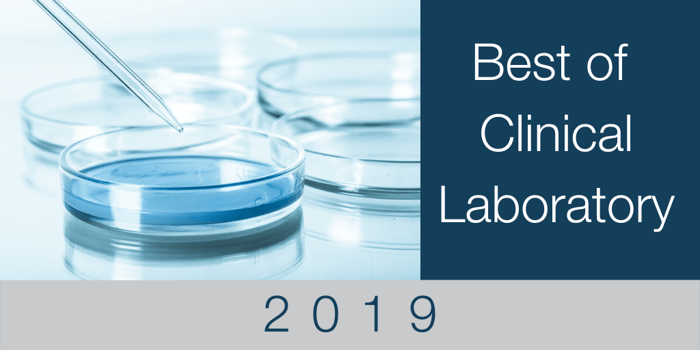 We have gathered the top clinical lab posts from 2019. Topics include the launch of our new GX Solutions upright refrigerators, an ultra-low freezer survey, a guide for selecting Laboratory Refrigerators, and a demonstration of the UltraCW® II Automatic Cell Washing System. In these posts you will find helpful resources such as videos and a downloadable Best Practices Guide.
1. Video Highlights the Benefits of Saving Energy and Reducing Cost with GX Solutions
GX Solutions refrigerators utilize OptiCool™ Technology, which optimizes temperature management and reduces energy consumption. Watch our video, "GX Solutions and Energy Savings," for an overview of this technology and to learn about the impact of energy efficiency on cost of ownership.
2. Ultra-Low Freezer Survey Explores User Needs and Purchasing COnsiderations
Have you ever wondered what's important to laboratories that use ultra-low freezers to store their valuable samples? TECHNOLOGY NETWORKS conducted a survey to gain a better understanding of which types of ultra-low freezers researchers have access to, their primary needs, and the most significant challenges they face with their current freezers.
3. Video Highlights the Benefits of a Quiet Work Environment with GX Solutions
Technological advances have been developed that now make it possible for medical-grade refrigerators to operate quietly while also achieving optimal temperature management. Watch our video, "GX Solutions for a Quiet Work Environment," to learn more about the benefits of reducing noise in a healthcare environment.
4. What Are Best Practices for Selecting Laboratory Refrigerators?
What is it about the design of a Laboratory Refrigerator that makes it suitable for storing reagents and patient specimens? How does it help a clinical lab ensure it is meeting the requirements of accrediting agencies? To learn more, download the Best Practices Guide for Selecting Laboratory Refrigerators.
5. Demo Video Series: UltraCW® II Automatic Cell Washing System
The UltraCW® II Automatic Cell Washing System from Helmer Scientific offers exceptional performance and consistent, reproducible results. In addition, it is very easy to install, operate, and maintain. To make using the UltraCW® II even easier, we have developed a series of demonstration videos that walk you through various processes step-by-step.
Other Blogs You Might Be Interested In...
We look forward to keeping you up to date on news, regulation and information related to lab equipment in 2020. If you have any suggestions for blog topics, please email marketing@helmerinc.com by following the link below. Make sure you subscribe via email to receive updates to your inbox.