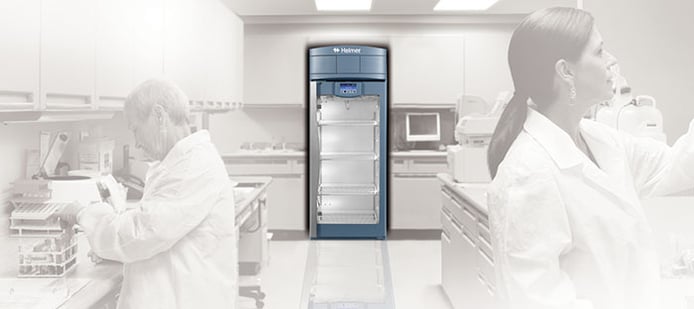 ---
Medical-grade refrigerators and freezers are used across clinical applications in acute and non-acute healthcare environments. These specialized cold storage units include special features to ensure proper performance for storage of sensitive, expensive, and sometimes irreplaceable blood therapies, medications/vaccines, reagents, and patient samples. Blood Banks and Hospital Pharmacies routinely adopt medical-grade refrigerators and freezers exclusively in place of lower quality commercial and consumer-type units. In addition, medical-grade cold storage adoption across the entire hospital laboratory is a continuing trend according to feedback from US-based Lab Directors and Administrators in a recent survey.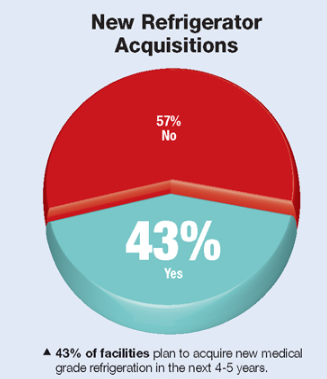 Source: 2018 Medical Lab Management Magazine
Medical Lab Management released their 5th Annual State of Laboratory Technology National Survey in November, 2018. This report included a survey of 377 US Laboratory Directors and Administrators to better understand trends related to technology acquisition and utilization. This survey reinforces adoption trends of medical-grade cold storage with 36% of respondents reporting exclusive use of medical-grade refrigerators and freezers across their lab. In addition, over 40% of respondents have new medical-grade cold storage in acquisition plans.
Helmer Scientific continues to be a leader in medical-grade cold storage; 50% of respondents sited Helmer equipment in use in their lab making Helmer one of the most common brands used for laboratory cold storage. See the complete survey from Medical Lab Management.
Other Blogs You Might Be Interested In...
Ultra-Low Temperature Freezers – Troubleshooting and Maintenance Tips Read More
Impact of Manual Defrost vs. Auto-defrost Freezers on Sample Temperature Read More
AABB Releases New Edition of Standards for Blood Banks and Transfusion Services Read More
CDC Provides Self-Assessment Checklist for Good Testing Practices with Refrigerated Product in Lab Read More
Helmer Scientific Launches Next Gen UltraCW® II Automatic Cell Washer
6 Tips and Tricks for Successful Centrifugation Read More