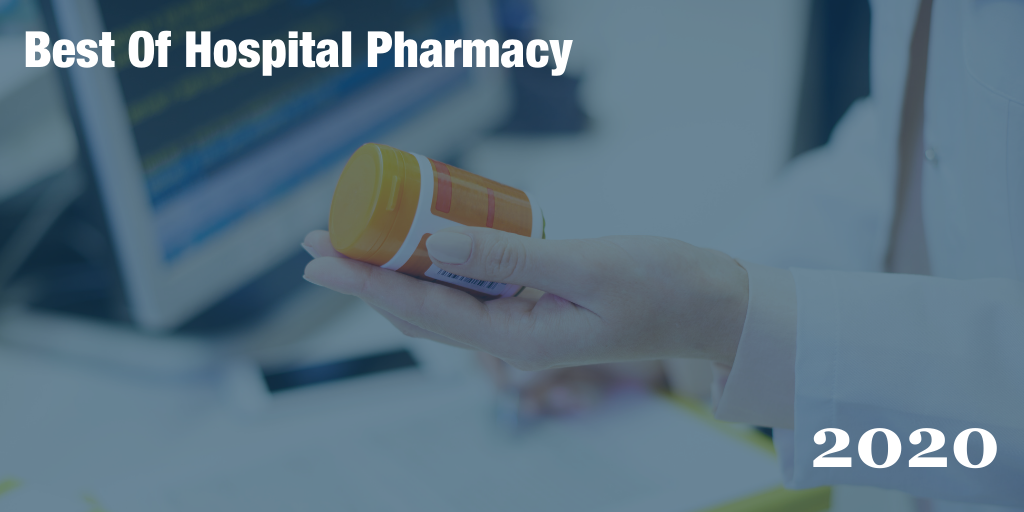 Helmer Scientific has gathered the top ten pharmacy related posts from 2020. Popular hospital pharmacy topics this year include medical-grade refrigeration in the pharmacy, COVID-19 preparations and preventing drug shortages during the pandemic. Helmer's goal is to provide educational content and inform you on all things related to the proper storage and handling of temperature sensitive vaccines, medications, and pharmaceuticals.
Pharmacy Refrigerators: The Benefits of GX Solutions from Helmer Scientific
GX Solutions pharmacy refrigerators are designed specifically for the storage of critical products such as medications and vaccines. They are the first professional medical-grade refrigerators, which are defined by a combination of energy, temperature, and noise management. GX Solutions are powered by OptiCool™ Technology…
Controlled Room Temperature (CRT) Cabinets to Safeguard Medications
In General Chapter <1079>, the United States Pharmacopoeia (USP) provides detailed guidance for the storage and distribution of drugs. As part of this guidance, USP <1079> addresses risk related to medications that require temperature-controlled storage. USP reinforces that products requiring storage at controlled room temperature (CRT) must be monitored, regulated, and controlled. To address challenges related to the storage of medications that require room temperature conditions, Controlled Room Temperature (CRT) cabinets are now available through Helmer Custom Products…
Medical-grade Refrigeration in the Pharmacy: 2020 Trends & Adoption Rates
Medical-grade refrigeration is critical to protecting temperature sensitive medications and vaccines. In the Pharmacy Purchasing & Product (PP&P) 14th Annual State of Pharmacy Automation Report, PPP&P asked specific questions related to the adoption of medical-grade refrigeration for medication and vaccine storage in both the pharmacy and nursing unit setting. The results of the PP&P survey indicate…
Temperature Probes – The Benefits of a Solid Thermal Ballast
The Centers for Disease Control and Prevention (CDC) defines a buffered temperature probe as designed to prevent false readings by protecting the thermometer from sudden changes in temperature that can occur when opening a refrigerator door. A probe is "buffered" by immersing it in a vial filled with liquid, loose media, or a solid block of material. Solid ballasts are maintenance-free thermal buffering solutions designed to replace glycerin bottles. They are uniquely designed with mass and materials that allow it to match the temperature responsiveness of traditional liquid-based thermal buffers, without the hassle of ongoing maintenance…
Understanding USP <800> and How it Relates to Your Refrigerator
When it comes to determining what refrigerators are safe and effective for use in your hazardous drug clean room, it is important to follow the guidelines set forth by the United States Pharmacopeia (USP). As stated in USP General Chapter <800>, refrigerated antineoplastic hazardous drugs (HDs) must be stored in a dedicated refrigerator in a negative pressure area with at least 12 air changes per hour (ACPH). You must ensure that the refrigerator storing your antineoplastic HDs provides optimal temperature uniformity, stability, and recovery. Our infographic highlights the most important information relating to your USP <800> refrigerator….
COVID-19 Refrigerated Medication Storage Challenges
The COVID-19 pandemic has created complex, unique challenges for refrigerated medication storage. The pandemic has put stress on the drug inventory leading to conservation efforts and in some cases drug shortages. Inventory management has become crucial, and many supportive drugs being used must be stored at refrigerated temperatures making management even more challenging. Some of the challenges include…
Medical-grade Refrigerators – What Makes Them Different
Healthcare facilities are under increased pressure to ensure consistent and reliable refrigeration for the storage of temperature sensitive medications, vaccines, reagents, and patient samples. There are significant implications when a refrigerator used for clinical applications fails to provide a safe storage environment. Improper refrigerators used for clinical, cold storage may…
Helmer Refrigerator Safeguards Investigational Product for First US-Based Phase III Trial of COVID-19 Vaccine
CNN reported that COVID-19 vaccine was injected into a volunteer on Monday, July 27, as part of the first US-based Phase 3 clinical trial in Savannah, GA. The trial used a vaccine candidate developed by Moderna in collaboration with the National Institutes of Health. We are proud the Phase 3 clinical trial product was stored in a Helmer Scientific refrigerator…
GX Solutions with OptiCool™ Technology: Optimal Pharmacy Storage Solution
Technological advances in refrigeration technology have allowed storage of medications and vaccines at optimal temperatures while also minimizing energy usage and reducing noise levels. Energy management is important for the professional healthcare environment. Refrigeration accounts for 2-3% of a hospital's electrical usage. GX Solutions are powered by OptiCool™ technology with pairs a variable capacity compressor (VCC) and natural hydrocarbon (HC) refrigerants to efficiently manage energy consumption while providing optimal temperature…
Preventing Drug Shortages During the Pandemic with Integrated, Secure Refrigerated Storage
The American Society of Health System Pharmacists (ASHP) continues to develop and restructure resources to assist pharmacists, pharmacy technicians, and other healthcare professionals with the COVID-19 pandemic response. ASHP is continually working to break down barriers for those who are working on the front line of the pandemic. The latest update to their pandemic response was completed in September 2020…
OTHER BLOGS YOU MIGHT BE INTERESTED IN...
We look forward to bringing you up-to-date information on news, regulations, and hospital pharmacy cold storage in 2021. If you have any suggestions for blog topics, please email marketing@helmerinc.com through the link below. Make sure to subscribe to the Helmer BlueView blog to receive updates to your inbox.