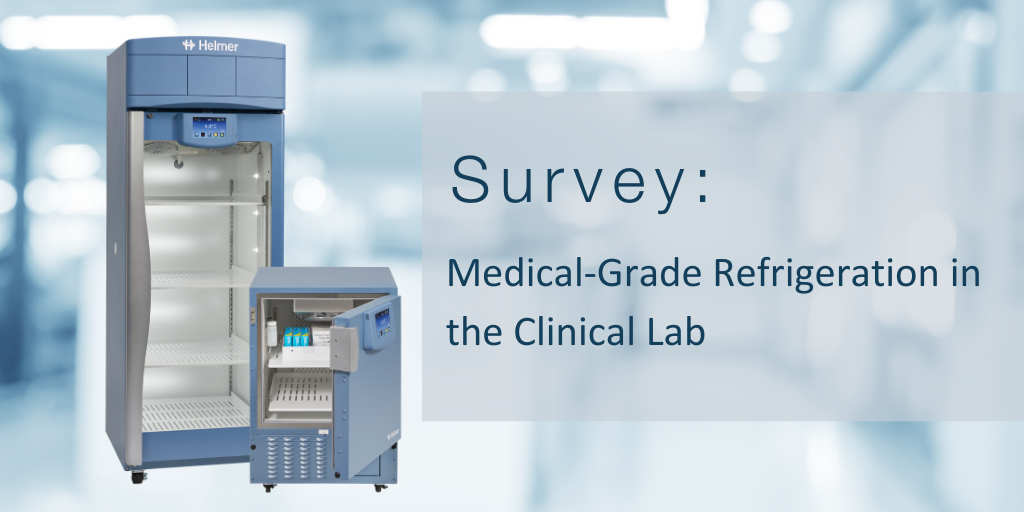 Using appropriate medical-grade refrigerators and freezers in clinical lab environments is critical to the delivery of patient care. These specialized cold storage units include features that ensure proper performance for storage of sensitive, expensive, and sometimes irreplaceable blood therapies, reagents, and patient samples. Although some clinical labs have not yet migrated to higher quality medical-grade cold storage, high levels of adoption of medical-grade equipment continues.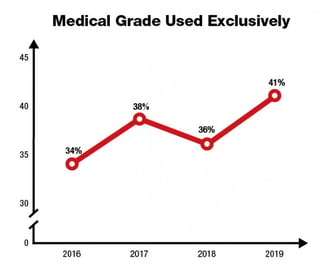 Source: 2019 Medical Lab Management Magazine
MedicalLab Management released their 6th Annual State of Laboratory Technology National Survey in November, 2019. This report included a survey of 366 US Laboratory Directors and Administrators to better understand trends related to technology acquisition and utilization. This survey reinforces adoption trends of medical-grade cold storage with 95% of respondents reporting use of some medical-grade refrigerators and 41% of total respondents reporting exclusive use of medical-grade refrigerators and freezers across their lab (increase from 39% reported in 2018). In addition, over 40% of respondents have new cold storage in acquisition plans.
Helmer Scientific continues to be a leading brand in the medical-grade cold storage category; 65% of respondents sited Helmer equipment in use in their lab (increase from 50% reported in 2018) making Helmer the most common brand used for laboratory cold storage. See the complete survey from MedicalLab Management.
Other Blogs You Might Be Interested In...