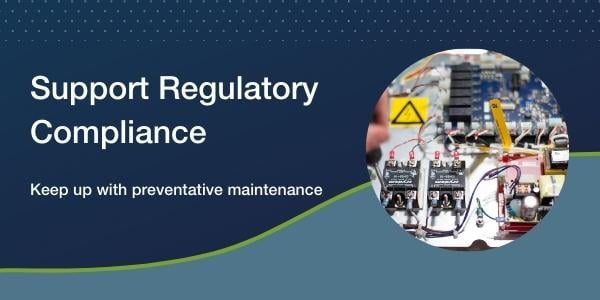 Performing routine preventative maintenance and calibration on professional medical-grade refrigerators and freezers not only provides protection for your most valuable and sensitive medications, vaccines, and patient samples, it also supports regulatory compliance where applicable.
Certificates of Calibration
Certain regulations for equipment used to store medications and vaccines require each unit have a certificate of calibration. A certificate of calibration validates the monitoring system was calibrated to a National Institute of Standards and Technology (NIST) traceable thermometer prior to shipment from the manufacturer.
At Helmer, we can provide certificates of calibration for the unit monitoring system and the thermometer used to calibrate the system for our refrigerators, freezers, platelet incubators, and ultra-low temperature freezers.
Valid certificates of calibration are often required during regulatory audits, so keeping them on file, or choosing a vendor that keeps them on file for you, is important. The frequency that certificates of calibration should be updated varies.
We have a video series to support customers seeking to check the temperature calibration on their refrigerators and freezers.
Additional Equipment Validation
Regulatory bodies may also require equipment validation to maintain compliance. Installation qualification (IQ) is a validation process that confirms equipment has been installed in compliance with the manufacturer's recommendations.
Operational qualification (OQ) demonstrates installed equipment meets the manufacturer's stated performance standards as intended. Performance qualification (PQ) are additional validation guidelines used to validate equipment temperature performance based on a customer's specific need.
Performing these calibration exercises not only ensure the medications, vaccines, blood products, and patient samples stored in validated units remain safe and effective, it also helps ensure equipment continues to perform at the highest level throughout its service life.
Other Blogs You Might Be Interested In...
Managing routine preventative maintenance and calibration activities on all professional medical-grade cold storage units in service can be a cumbersome activity, but is a necessary process to ensure these units remain in regulatory compliance.
If internal resources are unavailable to manage this process due to time constraints or lack of necessary training to maintain this type of equipment, a validated third-party partner should be utilized.
At Helmer Scientific, we are dedicated to ensuring pharmacy, vaccine, blood bank, and clinical lab cold storage solutions perform at their highest level. Our team of service technicians are available to quickly answer questions and resolve issues.
We are also available to consult and complete preventative maintenance activities for refrigeration and freezer units, regardless of brand.