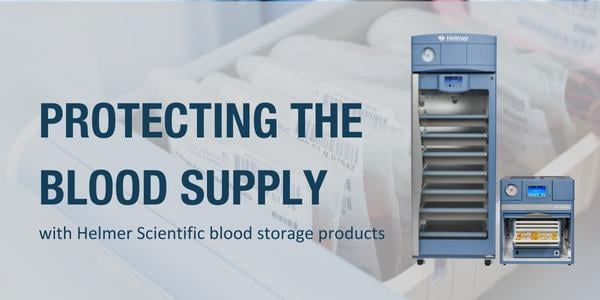 During the summer months, blood centers typically have lower inventories of blood products. Regular donors tend to be busy with vacations and summer activities. At the same time, the demand for blood is high when more people are active and the risk for accidents and trauma increases.
As we look toward the upcoming Labor Day weekend and the month of September, it will be important to help blood centers restock their shelves. Blood is constantly needed for emergencies and long-term treatments. Inventory levels are important because it is the blood that has already been collected, processed, and tested that helps patients in need.
Due to shortages, the current supply of most blood types is low, and demand for type O and Rh-negative types is reaching critical levels in some parts of the country. Blood center staffing and supply chain issues also contribute to the challenge of having a sufficient blood supply. Fortunately, measures to help increase the pool of eligible donors are being implemented.
Individuals who were considered ineligible to donate because of certain restrictions may now be eligible. Updated guidance from the Food and Drug Administration (FDA) has shortened the deferral periods related to blood exposures, HIV risk factors, and travel to certain areas.
Blood products are precious resources. Maintaining an adequate inventory of platelets is always challenging. Currently, it is also difficult to produce sufficient supplies of red blood cells and frozen products. Under these circumstances, it's important to protect available blood products with high quality, reliable storage equipment.
PLATELET STORAGE
Helmer Scientific offers a broad range of platelet storage systems, from compact countertop models to high-capacity floor models. Helmer platelet storage equipment delivers the precise temperature uniformity that is essential for safeguarding platelets. Like all Helmer products, our platelet incubators and agitators are designed and built to ensure they last for the long term to limit downtime and disruptions to workflow.
RED BLOOD CELL AND PLASMA STORAGE
GX Solutions blood bank refrigerators and plasma freezers are designed to provide the temperature-controlled environment required for blood products. In addition, during the design process for GX Solutions, thorough Accelerated Life Testing (ALT) was conducted to ensure reliability.
ALT identifies and addresses possible issues before equipment is released for general use. It exposes units to very high levels of stress to challenge the system and ensures the unit's design can withstand the rigors of daily use through a 10-year life.
Other Blogs You Might Be Interested In...
Helmer Scientific supports blood centers and hospitals, the patients they serve, and their efforts to keep the blood supply safe. We would like to express our gratitude to all staff involved in collecting, processing, and transfusing blood therapies to treat patients and save lives. We are here to help you properly store and monitor your blood products.