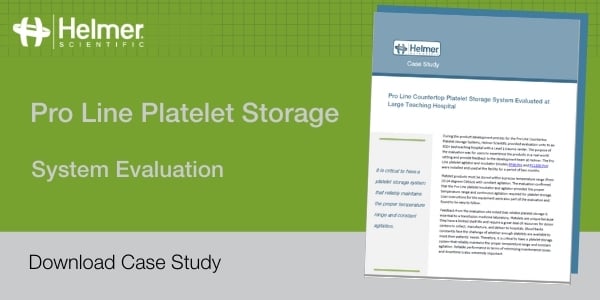 Like many areas in health care, blood banks are struggling with staffing challenges. The widespread shortage of laboratory professionals in hospitals affects all departments, including the transfusion service. Staffing shortages are also an issue for blood collection establishments.
The American Society for Clinical Pathologists conducts a survey of vacancy data for the clinical laboratory workforce in the United States. Survey results are published in the American Journal of Clinical Pathology. The most recent survey indicates vacancy rates in blood banks continue to increase. The COVID-19 pandemic has intensified the situation, disrupting current staffing and the stream of incoming graduates entering the workforce.
Phlebotomists who specialize in blood collection are also in short supply, and existing staff shortages are exacerbated by COVID-19 exposures or illness. Not only has COVID-19 increased the challenges associated with recruiting blood donors, but staff shortages make it even more difficult to collect enough blood products to meet demand.
One blood product, platelets, presents its own unique set of challenges. It takes a great deal of resources for blood centers to provide platelets to hospitals, and they have a very limited shelf life. For these reasons, blood banks are constantly challenged to make sure enough platelets are available to meet patient needs.
Reliable platelet storage is essential to blood centers and hospital transfusion services. With blood banks having to do more with fewer staff members, poorly performing or unreliable storage equipment is the last thing a facility should have to worry about.
Helmer Scientific offers Pro Line Countertop Platelet Storage Systems. As part of our product development process, a Pro Line platelet agitator and incubator were placed at a large teaching hospital for evaluation. This enabled blood bank staff to interact with the system on a day-to-day basis.
Feedback from the evaluation site confirmed the Pro Line Platelet Storage System provided the correct temperature range and continuous agitation required for platelet storage. Other considerations that were important to users were reliable performance, quiet operation, and ease of use.
Other Blogs You Might Be Interested In...
Helmer Scientific supports blood centers and hospitals, the patients they serve, and their efforts to keep the blood supply safe. We would like to express our gratitude to all staff involved in collecting, processing, and transfusing blood therapies to treat patients and save lives. We are here to help you help you properly store and monitor your platelet products.
Read our case study from a large teaching hospital to learn more.