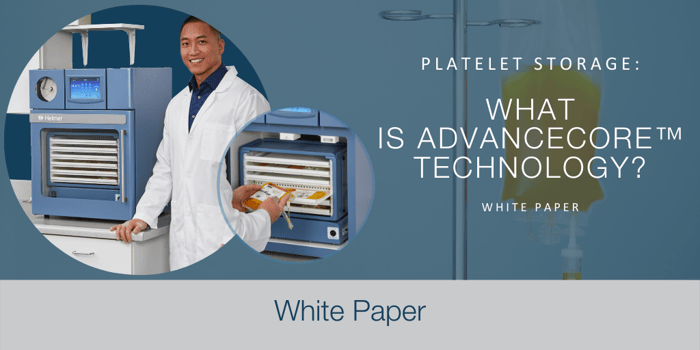 Reliable platelet storage is essential to blood centers and hospital transfusion services. Blood banks constantly face the challenge of making sure enough platelets are available to meet patient needs. This means it is essential to have a platelet storage system that users can depend on to meet their requirements.
Pro Line Countertop Platelet Storage Systems from Helmer Scientific utilize AdvanceCore™ technology, an innovative solid-state heating and cooling system. Incorporated into the design of Pro Line platelet incubators, AdvanceCore™ provides dependable operation along with efficient, sustainable performance.
AdvanceCore™ utilizes a Thermoelectric Module (TEM), an innovative alternative to traditional cooling and heating methods. The TEM consists of variable capacity Peltier heat pumps that cool and heat only as needed to achieve and maintain the optimal temperature range. Temperature uniformity of +/1° C is always maintained, ensuring the safe storage of platelet products.
Other Blogs You Might Be Interested In...
Helmer Scientific supports blood centers and hospitals, the patients they serve, and their efforts to keep the blood supply safe. We have offered high quality storage equipment for more than 40 years and are here to help you properly store and monitor your platelet products. Download our white paper, "AdvanceCore™ Thermoelectric Heating and Cooling System in Helmer Scientific Pro Line Countertop Platelet Storage Systems: Technology and Benefits," to learn more.