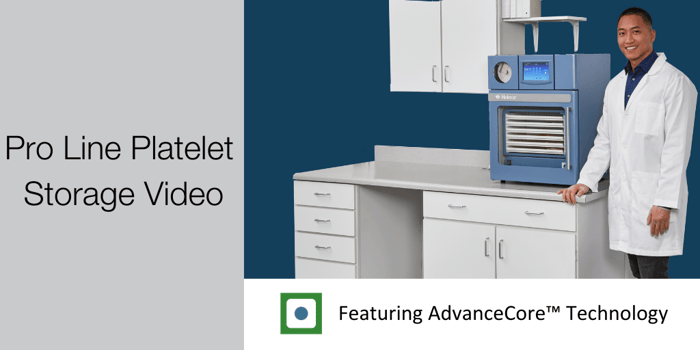 AdvanceCore™ is an innovative solid-state heating and cooling system that has been incorporated into the design of Pro Line Platelet Storage Systems. Dependable platelet storage is essential to blood banks. Helmer Scientific has applied AdvanceCore™ technology to create a system that provides reliable operation along with efficient, sustainable performance.
Pro Line Countertop Platelet Incubators and Agitators provide optimal platelet storage and support blood bank compliance. Continuous agitation and excellent temperature uniformity ensure that the proper conditions for platelet storage will be maintained. In addition, Pro Line systems are at least 80% more energy efficient than traditional incubators and agitators, reducing energy use and decreasing the total cost of ownership.
Helmer Scientific supports blood centers and hospitals, the patients they serve, and their efforts to keep the blood supply safe. We have offered high quality storage equipment for more than 40 years and are here to help yo properly store and monitor your platelet products. Watch our video to learn more about AdvanceCore™ Thermoelectric Heating and Cooling Technology and the benefits of Pro Line Countertop Platelet Storage Systems.
Other Blogs You Might Be Interested In...