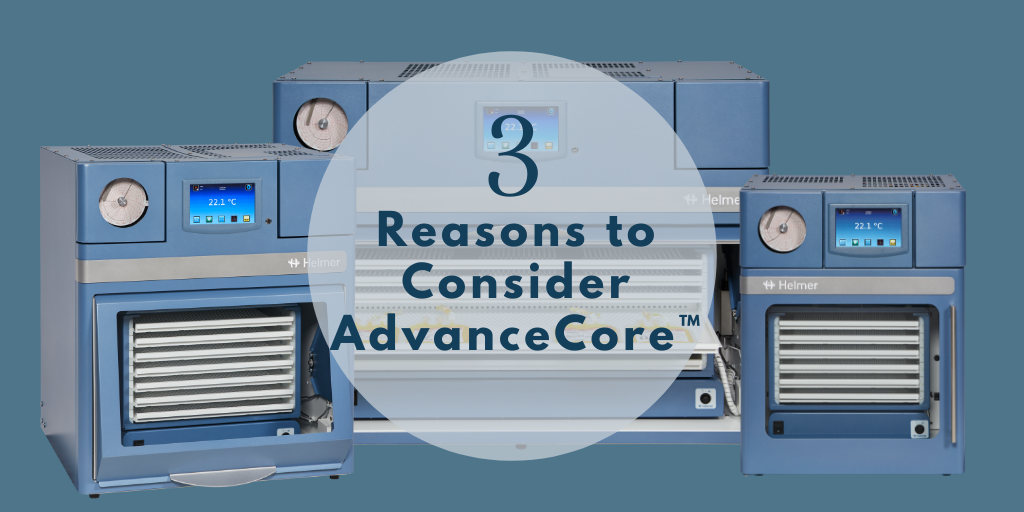 AdvanceCore™ is the technology that powers the Helmer Scientific Pro Line Countertop Platelet Storage Systems. This solid-state thermoelectric refrigeration system uses Peltier technology to automatically heat and cool only as needed to achieve and maintain the optimal temperature for platelet storage.
The use of AdvanceCore™ Technology offers several benefits including:
Precise temperature uniformity ensuring platelet products are not compromised by temperature fluctuations
Decreased energy utilization resulting in significant energy cost savings and reduction in lifetime cost of ownership
Support of sustainability initiatives through the elimination of gases targeted under multiple international programs
Check out the infographic below for additional facts on how AdvanceCore™ technology brings economic and environmental value, as well as providing safe storage of platelet products.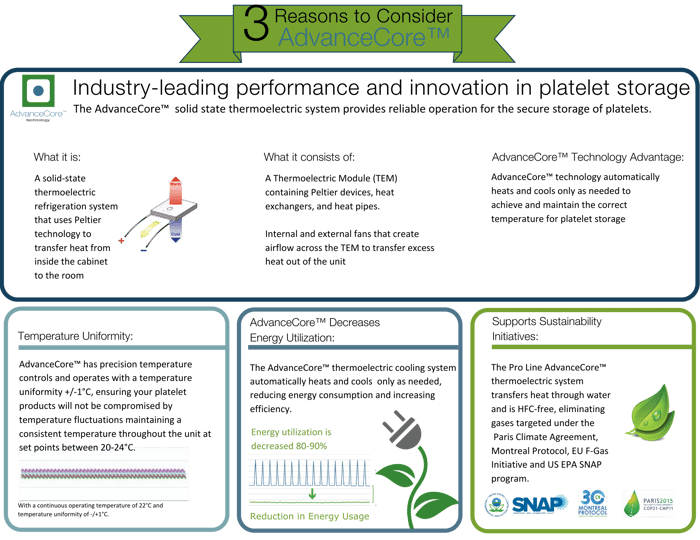 Other Blogs you may be Interested In...