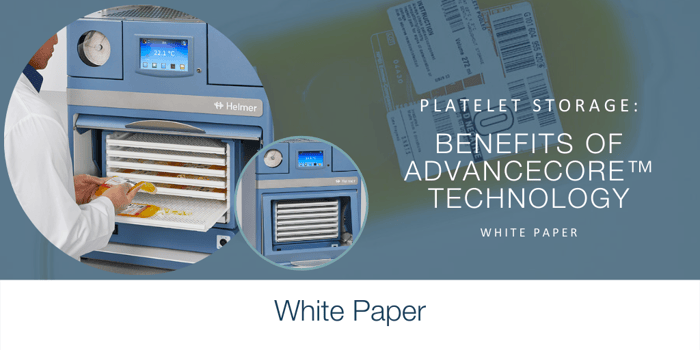 Pro Line Platelet Storage Systems from Helmer Scientific offer the precise temperature uniformity, constant agitation, and reliable performance that are critically important to blood banks. Powered by AdvanceCore™ Thermoelectric Heating and Cooling Technology, Pro Line Platelet Storage Systems deliver valuable benefits to users and facilities.
Advantages offered by Pro Line with AdvanceCore™ include the following:
Temperature Performance
Precise uniformity ensures platelet products are consistently kept within the correct temperature range.
Energy Efficiency
AdvanceCore™ heats and cools only as needed, which means Pro Line incubators are at least 80% more energy efficient than traditional platelet incubators.
Sustainability
Reducing the use of HFC refrigerants targeted under multiple environmental standards supports facility sustainability initiatives.
Noise Reduction
Low sound levels contribute to reducing noise in the laboratory, creating a quieter workplace.
Reliability
Designed and tested for the long-term reliability that is critically important for platelet storage.
Other Blogs You Might Be Interested In...
AdvanceCore™ is a specially designed thermoelectric heating and cooling system that offers multiple benefits to facilities that store platelet products. To learn more, download our white paper, "AdvanceCore™ Thermoelectric Heating and Cooling System in Helmer Scientific Pro Line Countertop Platelet Storage Systems: Technology and Benefits."