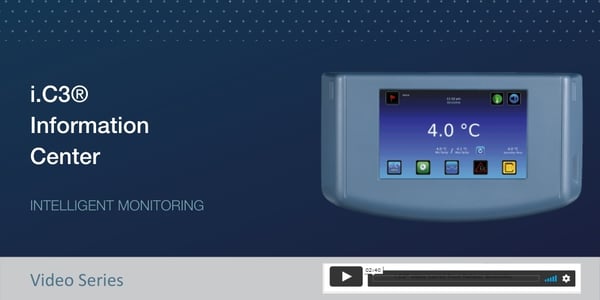 Helmer's i.Series® refrigerators and freezers offer optimized control in temperature, noise, and energy management. Powered by OptiCool™ technology, GX Solutions pairs variable capacity compressor (VCC) technology and natural hydrocarbon (HC) refrigerant to achieve performance characteristics that offer a superior storage environment, save on energy usage, and support environmental sustainability.
Only professional medical-grade pharmacy refrigerators and freezers deliver optimized control in three important areas:
Temperature management to safeguard stored products and maintain efficacy and to maintain acceptable temperature during normal operation and auto-defrost cycles
Noise management to provide a more comfortable environment for patients and a more productive workplace for staff
Energy management to reduce operating costs and support sustainability initiatives
Helmer's i.Series® refrigerators and freezers take medical-grade refrigeration to the next level through the i.C3® Information Center. The i.C3® Information Center is an integrated control and monitoring system that provides continuous temperature monitoring, multiple information logs, as well as security features to help promote safety and efficiency.
i.C3® Information Center Key Features:
Integrated Touchscreen Console
Min/Max Display and Reset
Event Log and Detail Screen with Event Acknowledgement
Downloadable Reports
Automatic Alarm Testing
Interactive Temperature Graph
Access Control
The i.C3® Information Center enables users to conveniently monitor unit performance, address alarms and alerts, and view and download historical temperature data. The i.C3® Information Center can also help facilities and vaccine providers meet CDC guidelines for vaccine storage and Vaccines for Children (VFC) requirements.
OTHER BLOGS YOU MIGHT BE INTERESTED IN...
We've created an i.C3® Overview video that provides an introduction to the i.C3® Information Center. It highlights the information available on the home screen and introduces major functions. Visit our i.C3® web page on our website for more information.