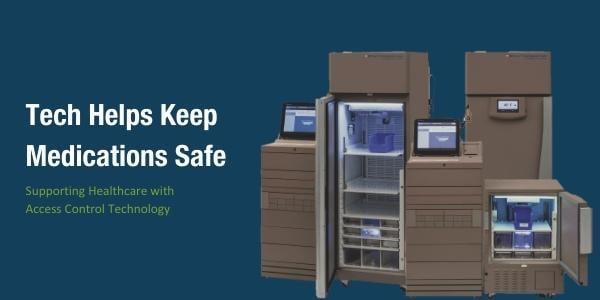 According to the Annual Hospital Pharmacy Operations Report recently published by KitCheck, which surveyed 118 hospital pharmacy professionals (89 percent of whom have worked in the pharmacy hospital space for more than 10 years), the top three technology initiatives hospitals are planning to tackle in 2022 are:
Controlled substance tracking

Automated dispensing cabinets

IV preparation tracking software
All three of these technologies are beneficial to pharmacies. They focus on ensuring the right medications reach the right patients at the right times while increasing institutional efficiencies, which is important to consider given the ongoing workforce concerns and the need to reduce the risk of medication diversion.
The American Society of Health System Pharmacists (ASHP) defines diversion as any deviation that removes a prescription drug from its intended path from the manufacturer to the intended patient. Diversion of medication poses serious risks to patient safety and presents liability risks for healthcare providers and organizations. There are also tremendous financial risks associated with drug diversion. According to Patient Safety and Quality Healthcare (PSHQ), drug diversion costs the healthcare industry more than $70 billion per year.
The installation of technology, such as automated dispensing cabinets, provides a line of defense against diversion and makes it easier to detect, especially when integrated with a health information system that supports enterprise-wide medication management functionality.
Helmer Scientific refrigerators and freezers offer several access control options designed to meet the dynamic needs of clinicians in a range of clinical applications and protect their most high-risk and high-value refrigerated medications, including:
Other Blogs You Might Be Interested In...
Through a partnership with BD, Helmer launched the industry-first BD Pyxis ES Refrigerator with Helmer Access Technology, which fully integrates Helmer's precise temperature management functionality with BD's Pyxis MedStation ES technology workflow, providing drawer-level access control and visibility for the highest risk and highest value medications.