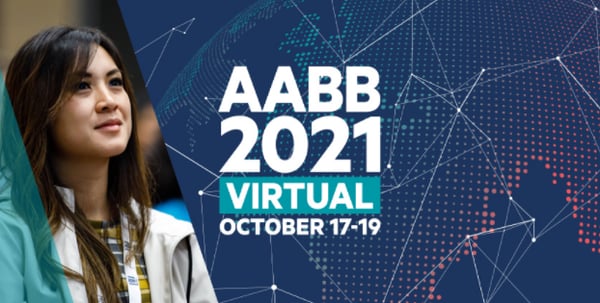 The AABB Annual Meeting brings together the latest research and resources for the fields of transfusion medicine and biotherapies. This year's meeting will take place as a virtual event, providing a platform for high quality learning and collaboration even during the ongoing challenges presented by the COVID-19 pandemic.
At Helmer Scientific, we are looking forward to joining you at this year's Annual Meeting as a virtual exhibitor. This will be our 42nd consecutive year of exhibiting at AABB. Please visit our booth during the online event Oct. 17-19.
AABB is emphasizing accessibility and connections at the meeting this year. Both live and on-demand sessions will be available to optimize accessibility, and most programming will include Spanish translation. A new track focusing on the fundamentals of transfusion medicine will be offered. In addition, the virtual platform offers networking features and opportunities to connect with colleagues nearby and far away.
This year's meeting will also emphasize content, including a robust program of education sessions led by world-renowned experts, and a series of oral and poster presentations sharing the latest research. In addition, industry partners will showcase their products in a virtual exhibit hall and will be available for live chat during exhibit hours.
Helmer representatives will be available to talk with you about our products for blood storage and processing. Please stop by so we can help with any questions you may have about our portfolio, including:
Pro Line Platelet Storage Systems
GX Solutions Blood Bank Refrigerators
GX Solutions Plasma Freezers
UltraCW® II Cell Washer
Plasma Thawing Systems
Ultra-Low Freezers
Centrifuges
Helmer Scientific designs, manufactures, and distributes medical-grade cold storage and processing equipment to help our customers deliver the highest levels of patient care. With more than 40 years of experience, Helmer supports customers in blood centers and hospital blood banks in 125 countries.
Other Blogs You Might Be Interested In...
Annual Meeting Exhibit Hours are 12:15-2:15 p.m. each day of the meeting. If you will be attending the AABB Virtual Annual Meeting, we look forward to chatting with you in our virtual booth!
Image Credit: AABB