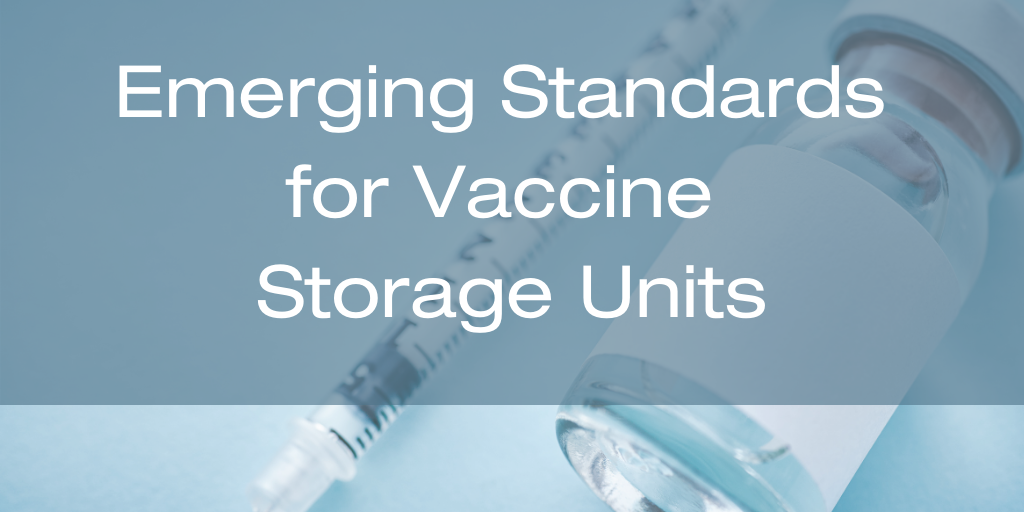 The CDC recently released a playbook to assist states, public health facilities, and partner organizations in planning for distribution of new COVID-19 vaccines. This document reinforces the critical nature of appropriate storage and handling of vaccines to prevent loss and to ensure maximum effectiveness of each dose. Currently, the CDC provides guidance to help ensure the quality of cold storage; new standards are also in development.
The CDC Vaccine Storage and Handling Toolkit recommends using purpose-built systems with features such as microprocessor-based temperature control and forced air technology to safeguard vaccines. However, there is no current standard that defines actual temperature performance requirements for vaccine refrigerators (purpose-built or pharmaceutical-grade units). An emerging standard will further define appropriate temperature performance of vaccine storage units; this standard is being developed by the NSF Joint Committee on Vaccine Storage.
The NSF Joint Committee on Vaccine Storage is a cross-functional team that includes stakeholders from public health agencies (including the CDC), healthcare providers, vaccine manufacturers, and equipment manufacturers. This committee is charged with developing standards that help ensure cold storage units have appropriate temperature performance to maintain the safety of vaccines. Current recommendations in the CDC Vaccine Storage and Handling Toolkit direct providers to certain types of cold storage units but do not define required performance claims for vaccine storage.
The emerging standard is expected to help close that gap by providing testing protocols that challenge units according to real-world use cases, including various vaccine load conditions and door opening scenarios.
OTHER BLOGS YOU MAY BE INTERESTED IN...
It is expected that after the standard is approved manufacturers will be able to certify units to the standard using 3rd-party testing organizations. Certified units will provide an additional level of confidence to healthcare providers that cold storage units will maintain vaccines at required temperatures, helping to maintain the safety and efficacy of every dose.
Helmer Scientific has created the article, "Emerging Vaccine Storage Standards", to share additional information about these emerging standards. Please use the link below to download this article.