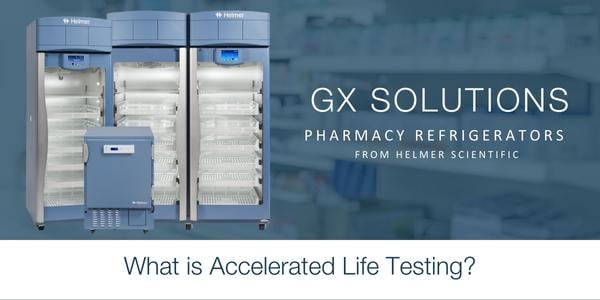 Medical-grade cold storage has been widely adopted in health-system pharmacies. According to Pharmacy Purchasing & Products Magazine, more than 90 percent of survey respondents on their most recent State of the Pharmacy Survey have adopted medical-grade refrigeration in their facilities.
In the pharmacy, 85 percent of survey respondents exclusively use medical-grade equipment to store pharmaceuticals and vaccines.
Pharmacists understand medical-grade equipment is an investment. Refrigerators and freezers specifically designed to store medications and vaccines provide the advanced temperature performance necessary to protect sensitive, lifesaving, and sometimes irreplaceable pharmaceuticals, and they come at a premium compared to non-medical-grade equipment.
This equipment also offers features such as access control, ethernet connectivity, and a suite of alarms and reports that give users enhanced real-time visibility into equipment status and performance. This visibility greatly reduces the risk of inventory loss due to out-of-range temperatures or unnoticed equipment failure.
When choosing refrigerators and freezers for their facilities, pharmacists should choose equipment that meets their performance and application requirements. They should also choose equipment that is reliable and built to withstand the daily rigors of the clinical pharmacy.
At Helmer Scientific, GX Solutions cold storage equipment has undergone Accelerated Life Testing (ALT) to ensure it performs throughout its service life.
What Is Accelerated Life Testing?
ALT is conducted during the design phase of the equipment manufacturing process. The goal of ALT is to identify and address possible system weaknesses prior to equipment being released for general use.
Testing protocols are conducted by running the equipment while exposed to increased environmental stress factors, much higher than would be experienced under nominal use conditions. Examples include elevated ambient temperatures, elevated humidity levels and elevated electrical voltage conditions.
Performing ALT ensures equipment is designed to deliver long-term reliability. Manufacturers should be able to provide information and results related to tests performed on equipment to back-up reliability claims.
GX Solutions refrigerators and freezers manufactured by Helmer Scientific are tested to perform consistently throughout a 10-year service life.
As with all precision medical-grade equipment, regular service and preventative maintenance activities are required to ensure peak performance.
Other Blogs You Might Be Interested In...
Pharmacists who make sustained investments in medical-grade equipment to safeguard their inventories should ensure they get the full value of the equipment they put into service.
Choosing equipment that has undergone rigorous testing to support reliability claims can help reduce interruption to pharmacy workflows. This will ultimately reduce downtime and inventory waste, maximizing the value of the pharmacy's equipment investment.