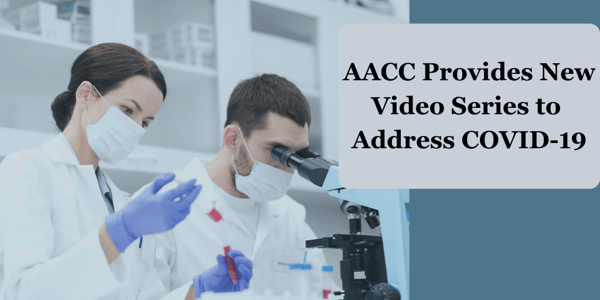 Testing plays an essential role in efforts to control the COVID-19 pandemic, but implementing testing for the virus has been a challenging process. To address questions on this topic, the American Association for Clinical Chemistry (AACC) has introduced a series of videos to provide viewers with a better understanding of these challenges and how coronavirus testing works.
The series is called "Making Sense of Coronavirus Testing." In the videos, leading experts from AACC answer common questions on four subjects related to testing:
Diagnosing patients with the novel coronavirus and screening the general population to determine the full extent of the outbreak are both critical roles for clinical laboratories. AACC is helping the public better understand the testing for this virus so individuals can make informed decisions if they need to seek it out.
Other Blogs You Might Be Interested In...
AACC has also established a "Coronavirus Resources for Labs" page. This information is intended to help laboratories get ready for COVID-19 testing and to be prepared for the emergence of new infectious diseases. It includes a COVID-19 testing directory for healthcare professionals, updates from AACC Advocacy, and a COVID-19 Science and Education section. Access this page via the link below.