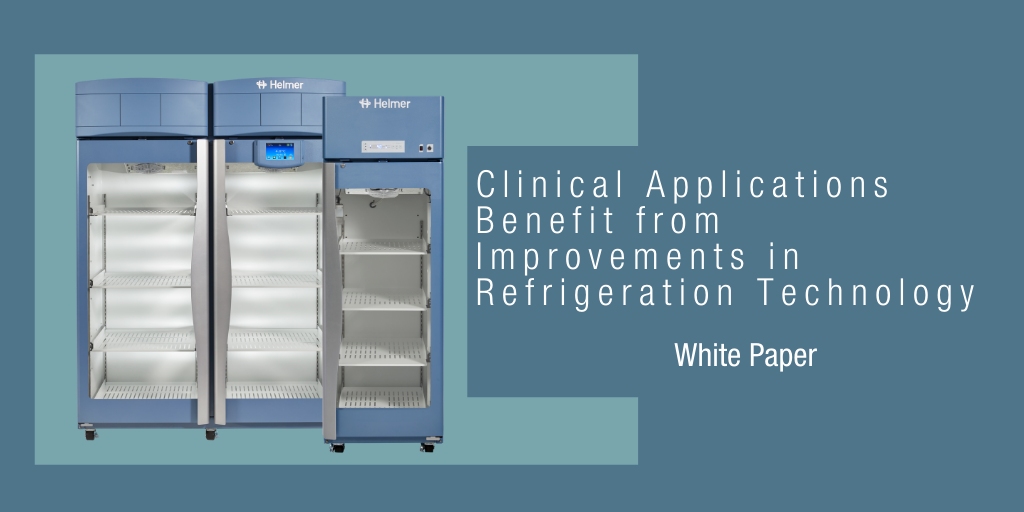 Advances in refrigeration technology are making it possible for facilities to achieve optimal temperature management and realize benefits such as reduced energy consumption. Temperature-sensitive products such as patient samples, reagents, blood, medications and vaccines must be protected in order to maintain patient safety, support regulatory compliance, and prevent financial losses. This means that medical-grade cold storage is a critical equipment category for clinical applications.
GX Solutions professional medical-grade refrigerators from Helmer Scientific utilize innovative OptiCool™ technology. Designed for critical healthcare applications, GX Solutions offer optimized temperature management along with decreased energy use. OptiCool™ technology uses Variable Capacity Compressors (VCC), Electronically Commutated Motors (ECM), and natural hydrocarbon refrigerants to achieve performance, reliability, and environmental goals.
Variable Capacity Compressors (VCC)
Traditional, fixed capacity compressors simply cycle off and on. VCCs run at variable speeds depending on operating conditions, improving energy efficiency.
Electronically

Commutative

Motors (ECM)
ECMs allow the evaporator fan to run at variable speeds, further improving efficiency.
Natural Hydrocarbon Refrigerants
These environmentally friendly refrigerants support facility sustainability initiatives.
Other Blogs You Might Be Interested In...
Download our white paper, "OptiCool™ Cooling System in Helmer Scientific GX Cold Storage Solutions: Technology and Benefits," to learn more about how VCC, ECM, and natural hydrocarbon refrigerants benefit medical-grade cold storage. These technologies are designed to improve system performance and reliability, as well as to address evolving global environmental regulations. Evaluations of OptiCool™ technology have demonstrated temperature performance, energy efficiency, noise reduction, and high levels of reliability.