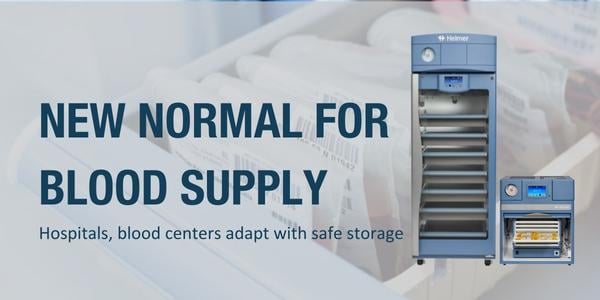 For more than two years, the blood bank community has faced unprecedented challenges to the blood supply. Maintaining an adequate blood supply is not easy even during the best of times. Then COVID-19 disrupted collections throughout the pandemic, and staffing difficulties have exacerbated the situation.
CAP Today recently published an article explaining the "new normal" that has developed for the blood supply: "While the extreme shortages hospitals experienced last December and January are gone, many report they have had to adjust from a typical five-day supply pre-pandemic to a two- or three-day supply of blood units, so they've become far more vulnerable to emergency surges in blood needs."
Hospitals have been adapting to this new reality. According to the article, hospitals have been implementing several strategies to mitigate the reduced supply of blood products. These include following data-driven guidelines, ensuring the right product goes to the right patient, and ensuring that patients are not unnecessarily transfused.
For more than a decade, Patient Blood Management (PBM) measures have been important to ensuring positive patient outcomes while at the same time conserving the blood supply. The "new normal" of a reduced blood supply has also created a need for increased inventory management within hospital systems.
An example would be moving blood products to different hospitals within the system to prevent blood products from expiring at one location when they could have been used at another. This can help reduce discard rates. Another is placing limits on utilization based on varying levels of urgency. These restrictions can help manage shortages while limiting the need to divert patients or cancel surgeries.
When blood inventories are stretched, it's important not to lose a single unit. This means it's critical to avoid losing product due to temperature excursions. Reliable blood storage equipment, such as blood bank refrigerators, plasma freezers, and platelet incubators can help mitigate this risk.
Other Blogs You Might Be Interested In...
Helmer Scientific supports blood centers and hospitals, the patients they serve, and their efforts to keep the blood supply safe. We would like to express our gratitude to all staff involved in collecting, processing, and transfusing blood therapies to treat patients and save lives. We are here to help you properly store and monitor your blood products.