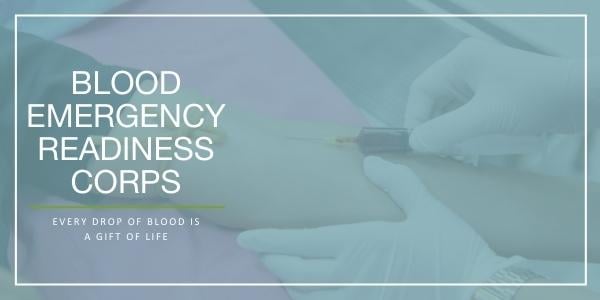 A stable, sustainable blood supply is an essential element of every health care system. Surge capacity is also critical in the event of a large-scale emergency. The COVID-19 pandemic has put pressure on the U.S. blood supply, elevating concerns about disaster preparedness.
A group of blood centers has formed a partnership called the Blood Emergency Readiness Corps (BERC). This newly created alliance is committed to preparing for critical situations such as natural disasters, mass shootings, or large-scale accidents. In these scenarios, a great deal of blood is needed immediately.
Donation rates are not currently at a level that supports disaster preparedness. This means most blood centers don't have enough blood on their shelves for larger emergencies. In the event of a crisis, they are forced to request units from other centers in the vicinity. However, the new BERC partnership has committed to having blood ready and available if needed, without delays and uncertainty.
Member centers are collecting extra units of blood on a rotating basis so that an emergency reserve is available in the event of a mass transfusion crisis. If the units are not needed, the blood products are returned to inventory at the collection facility. Member centers are rotating inventory coverage, starting on a three-week cycle.
It was anticipated the BERC network would rapidly expand, and more blood centers have joined since it was founded. The program experienced its first activation two weeks after it launched, responding to a mass shooting at a supermarket in Collierville, Tenn. In response to this crisis, BERC quickly shipped the red blood cells critical for providing trauma care to twelve survivors who had been rushed to hospitals after the assault.
The quick response from BERC highlighted the need for an emergency reserve system, which brought additional partners on board. As more blood centers join the network, the reserve becomes more robust, and as the program continues to expand, the scope of potential emergency responses can grow as well.
Other Blogs You Might Be Interested In...
Helmer Scientific supports blood centers and hospitals, the patients they serve, and their efforts to keep the blood supply safe. We would like to express our gratitude to all staff involved in collecting, processing, and transfusing blood therapies to treat patients and save lives. We are here to help you properly store and monitor your blood products.