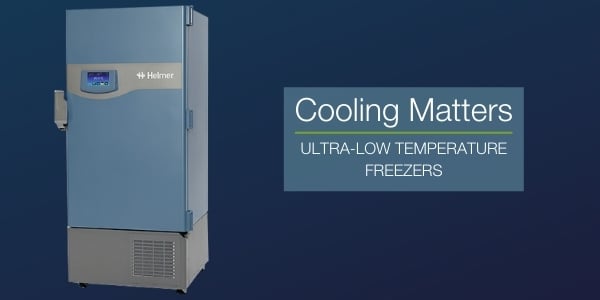 Laboratories depend on ultra-low temperature storage to safeguard sensitive samples and protect them from exposure to unacceptable temperatures. Freezer malfunctions that cause the temperature inside the unit to rise cause disruption to laboratory operations. In addition to the time spent dealing with equipment issues, consequences of freezer warm-ups include potential financial impact to the organization and the possible loss of irreplaceable samples.
One of the most important concepts in the design of a reliable ultra-low freezer is an optimized refrigeration system that protects the compressor. The refrigeration system should also provide maximum heat exchange and effective oil management. This reduces stress on the compressor and increases the reliability of the freezer.
Oil management is critical to preventing freezer warm-ups. The compressor, which must move refrigerant through the copper coils, requires oil to function properly. Unfortunately, oil that sits idle in an extremely cold environment will form clogs that prevent the refrigerant from moving through the system. This issue is referred to as "oil logging."
The clogs result in warm-ups because they prevent the refrigerant from moving through the system to cool. When warm-ups occur, the solution is to remove all the samples, defrost the freezer for 2 or 3 days, and then restart. A service company may be called in to assist, resulting in additional cost.
The best way to eliminate this disruptive and potentially expensive scenario is to use a freezer that is designed to prevent oil logging. Ultra-low freezers from Helmer Scientific incorporate a three-step approach to oil management, first by minimizing the oil in the evaporator section, then by preventing oil from collecting anywhere in the system, and by keeping the oil flowing at low temperatures.
See how Helmer has optimized the refrigeration system in our ultra-low freezers to protect the compressor and prevent oil logging, which maximizes reliable performance.
Other Blogs You Might Be Interested In...
Visit our Ultra-Low Freezer page for additional information and resources on ultra-low temperature storage.