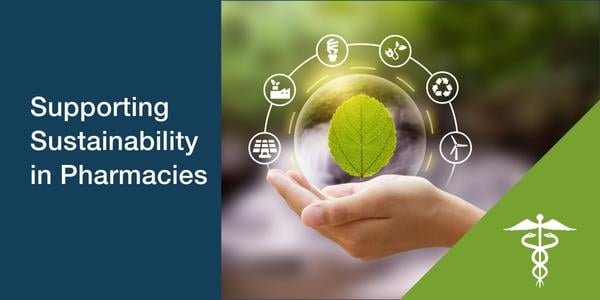 In a press release issued late last year, the United Nations declared climate change as the greatest threat the world has ever faced.
Climate scientists attribute human-created greenhouse gas emissions as the primary cause of record-breaking temperatures, extreme shifts in weather patterns, and unprecedented ice melt resulting in both sea levels and temperatures rising.
Unless action is taken to reduce greenhouse gas emissions to prevent the earth's temperature from rising more than 1.5°C above pre-industrial levels, scientists believe the planet's ecosystems could start to collapse.
Current projections state that unless greenhouse gas emissions are reduced by at least 40 percent by 2030 and reduced to net zero by 2050, we will surpass the 1.5°C threshold in as few as seven years.
The Health Care System Impact on Global Warming
In the United States, the health care system is responsible for 8.5 percent of the country's total greenhouse gas emissions. These emissions increased 6 percent between 2010 and 2018 and account for 25 percent of the world's total health care-generated greenhouse gas emissions.
The challenge is finding solutions to increase energy efficiency and environmental sustainability without sacrificing quality of care or patient safety.
For example, OSHA requires hospitals to have adequate backup power sources in the event of outages. The majority of these generators run on diesel fuel or natural gas (methane), both of which are major contributors to global warming potential (GWP).
HVAC systems and cold storage equipment designed to provide temperature control may also contribute to GWP depending on the energy efficiency and refrigeration systems used by the equipment.
Regulatory Intervention
Currently, 25 states and Washington D.C. have adopted economy-wide greenhouse gas emissions targets to reduce global warming. Timelines and specific reduction targets vary from state to state.
HFC refrigerants are a major contributor to GWP, and in 2021, the federal government passed the AIM act which addresses the use of HFCs. The American Innovation and Manufacturing (AIM) act establishes allowance allocation for HFCs and directs the EPA to phase down production and consumption of HFCs by 85 percent over the next 15 years.
The EPA Significant New Alternatives Policy (SNAP) program rules 20 and 21 provide guidance on high-GWP HFC refrigerant prohibitions. Currently, 24 states have either enacted, or plan to enact, legislation aligned with these SNAP program rules.
Some of this legislation, CA SB1206, for example, includes prohibitions on the importation and use of non-reclaimed refrigerants during equipment service in certain settings.
Facilities in California, Colorado, Connecticut, Delaware, Hawaii, Maine, Maryland, Massachusetts, New Jersey, New Mexico, New York, Oregon, Pennsylvania, Rhode Island, Vermont, Virginia, and Washington should review existing and proposed legislation to ensure they have the most up-to-date information when choosing compliant cold storage equipment.
What Can We Do?
In healthcare settings, making decisions that reduce an organization's overall carbon footprint without sacrificing performance requirements is a positive step toward reducing overall GWP.
Choosing cold storage equipment that uses energy efficient technology and low or ultra-low GWP refrigerants will help reduce the environmental impact of facilities.
For example, R134a is a refrigerant commonly used in medical-grade refrigerators. R134a is a high GWP refrigerant with a 100-year GWP of 1,430. R600a is a natural hydrocarbon refrigerant used in advanced medical-grade refrigeration technology and is an alternative to R134a. R600a is classified as a low GWP refrigerant with a 100-year GWP of 3. The GWP impact of R600a is 99.8 percent less than the GWP of R134a.
Other Blogs You Might Be Interested In...
Helmer Scientific provides professional medical-grade equipment that meets sustainability requirements, and the rigorous temperature performance demands of the pharmacy environment.
GX Solutions Refrigerators and Freezers utilize OptiCool™ Cooling Technology, which combines a variable capacity compressor with natural hydrocarbon refrigerants. This technology ensures cold storage equipment delivers optimal temperature performance, reduces noise output, and efficiently manages energy consumption and environmental conditions.