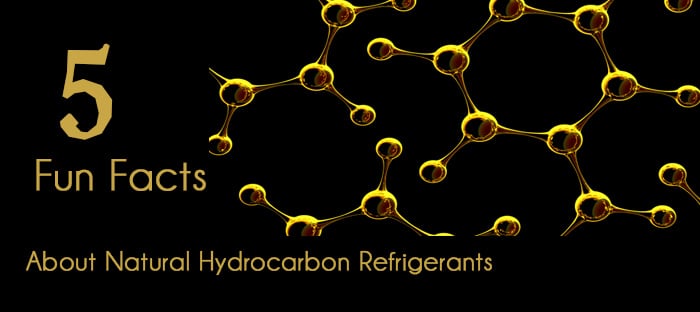 Carbon is the one element present in every organic structure on Earth. We've gathered a list of 5 fun facts about hydrocarbons (HCs) that may surprise you.
1. There are currently over 1.7 billion natural hydrocarbon systems in use around the globe across commercial, residential and clinical applications!
2. Natural refrigerants (HCs) have been tested and accepted by multiple Nationally Recognized Testing Laboratories (NRTL) including UL, CAN/CSA, and QPS.
3. Natural refrigerants are recommended by the EPA SNAP program as an alternative to HFCs.
4. Hydrocarbon (HC) not only address Ozone depletion, but these refrigerants decrease Global Warming Potential (GWP)
5. Hydrocarbons enable the amount of refrigerant used in a refrigeration system to be cut by more than half – equivalent to half a can of Coca-Cola® in Helmer Scientific GX Solutions.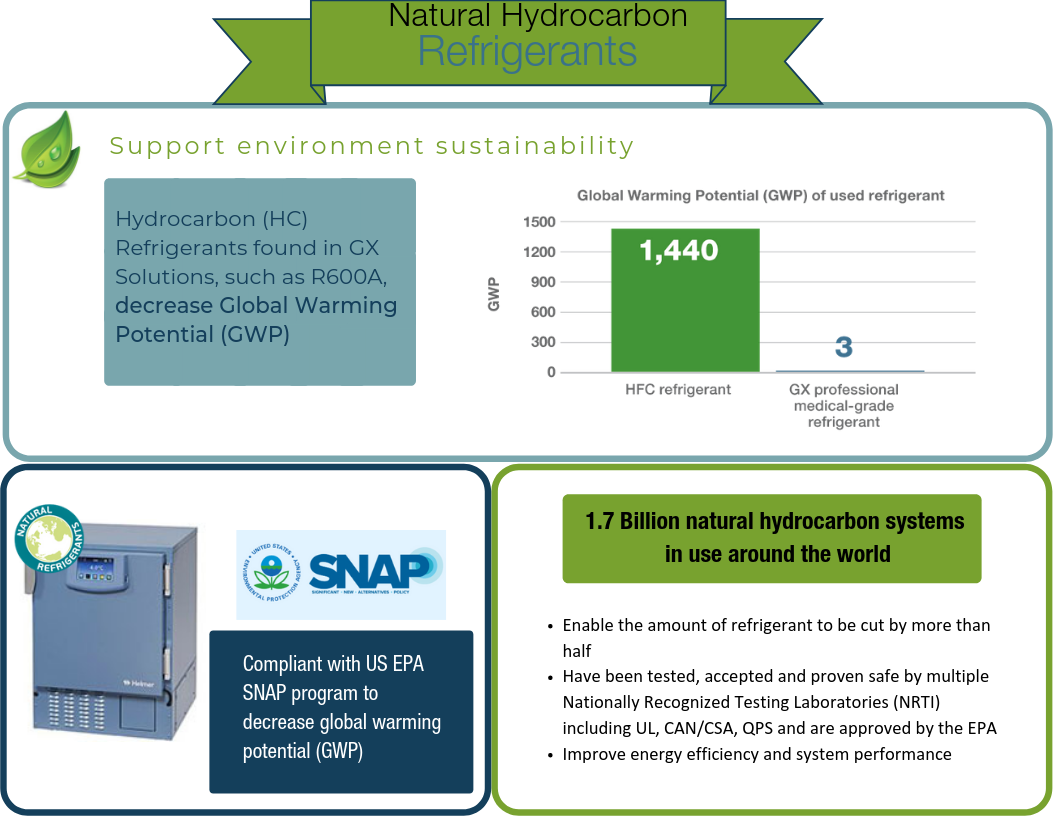 GX Solutions from Helmer Scientific leverage natural hydrocarbon refrigerants with variable capacity compressors to offer refrigerators that optimize temperature management, energy usage, and noise levels and are efficient and economical.
Other blogs you may be interested in…