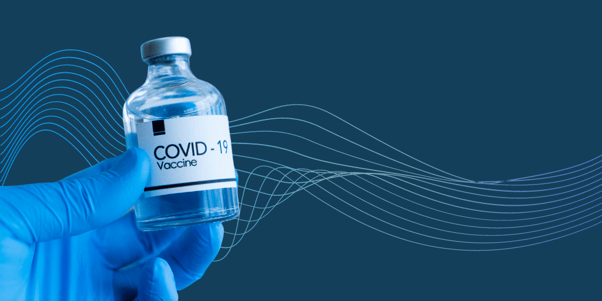 Dr. Rochelle Walensky, U.S. Center of Disease Control Director, endorsed the recommendation from the CDC Advisory Committee on Immunization Practice (ACIP) to vaccinate children ages 5-11 years old against COVID-19 with the Pfizer-BioNTech pediatric vaccine. This vaccine was proven to be more than 90 percent effective at preventing COVID-19 in clinical trials with mild side effects similar to what has been observed in adults.

The new pediatric formulation of the Pfizer-BioNTech pediatric vaccine will require two 10 microgram doses, which is about a third of the dose used for adolescents and adults. To differentiate this new vaccine from existing Pfizer-BioNTech COVID-19 vaccine, the pediatric formulation will be available in vials with orange caps (versus purple caps for the adolescent and adult formulation).
Pfizer-BioNTech has also modified the packaging and storage recommendations for the pediatric formulation. According to the CDC, pediatric doses will come in new 10-dose vials in boxes of 10 vials each, meaning each box includes 100 doses.
The new pediatric vaccine also includes a new buffer to improve stability at refrigerated temperatures. Pfizer-BioNTech will use new ultracold product shippers that will maintain product at -80°C. Once the vaccine arrives at the provider's location, however, it can be stored at regular vaccine refrigerator temperatures (2°C-8°C) for 10 weeks, or it can be stored at ultracold temperatures for up to six months.
OTHER BLOGS YOU MAY BE INTERESTED IN...
The following statement is attributed to Dr. Walensky in the CDC media statement for the new recommendations for pediatric COVID-19 immunizations:
"Together, with science leading the charge, we have taken another important step forward in our nation's fight against the virus that causes COVID-19. We know millions of parents are eager to get their children vaccinated and with this decision, we now have recommended that about 28 million children receive a COVID-19 vaccine. As a mom, I encourage parents with questions to talk to their pediatrician, school nurse or local pharmacist to learn more about the vaccine and the importance of getting their children vaccinated."
To learn about our vaccine storage solutions, visit our website.
Helmer Scientific has created the article, "Emerging Vaccine Storage Standards", to share additional information about these emerging standards. Please use the link below to download this article.