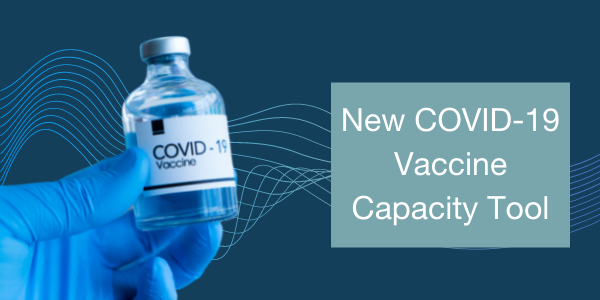 Helmer is pleased to announce the rollout of our COVID-19 Vaccine Storage Capacity Tool. This tool is available on our website and is designed to assist providers in selecting the right vaccine storage equipment for their inventory needs. With varying storage requirements for the three available COVID-19 vaccines, it's important to understand capacity in our refrigerators, freezers, and ULTs.

Current Storage Requirements
Pfizer: Vaccine can be stored in an Ultra-Low Temperature (ULT) freezer through the expiration date. Alternatively, the vaccine can be stored in a standard lab or pharmacy freezer for up to 2 weeks and in a refrigerator for up to a month (31 days).
Moderna: This vaccine can be stored in a standard lab or pharmacy freezer through the expiration date or in a refrigerator for up to 30 days.
Johnson & Johnson: This vaccine does not require ULT or freezer storage and can be stored in a refrigerator through the expiration date.
COVID-19 Vaccine Rollout Update
To date, more than 365 million COVID-19 vaccine doses have been administered, with more than 50 percent of the U.S. population fully vaccinated. As the Delta variant continues to spread, the FDA and CDC is discussing the possibility of boosters for the entire vaccinated population. Currently, boosters, or a third dose, are authorized for immunocompromised individuals who received their second dose of Pfizer or Moderna 8 months ago. It is expected that the entire population will be offered a booster starting Sept. 20. The boosters will be recommended to occur at least 8 months after the second dose.
With kids heading back to school and flu season approaching, hospitals and clinics will be preparing for flu vaccines and other routine childhood and adult immunizations. As the possibility of boosters approaches, now is the time to review inventory and capacity of your current vaccine storage.
OTHER BLOGS YOU MAY BE INTERESTED IN...
You can use the COVID-19 Vaccine Capacity Tool and learn more about Helmer's full line of vaccine storage solutions on our website.