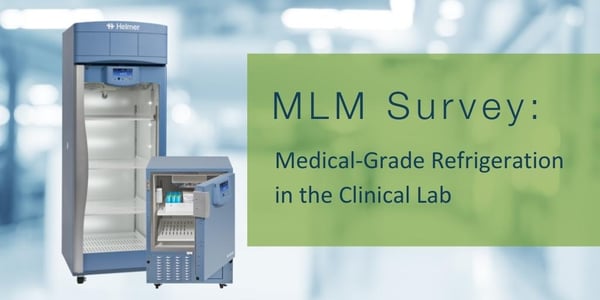 Clinical labs store temperature-sensitive specimens, reagents, and controls. To ensure accurate test results, it's important for these materials to be stored within the correct temperature range. The use of medical-grade cold storage specifically designed for this purpose safeguards the integrity of these products. Proper storage also supports regulatory compliance and reduces the risk of financial loss due to temperature excursions.
MedicalLab Management (MLM) magazine conducts an annual survey on the adoption of technology and automation in hospital laboratories. The survey is sent to a random sample of lab directors and administrators in the United States. It asks respondents to provide feedback on equipment categories such as refrigerators and freezers, as well as technologies, platforms, and automation systems that may benefit clinical labs.
MLM recently released the 9th annual State of Laboratory Technology Results from MLM's 2022 National Survey. The survey asked about technology adoption rates, satisfaction with vendors, and plans to purchase new systems. The survey generated 364 responses from hospital-based facilities.
ADOPTION OF MEDICAL-GRADE REFRIGERATION IS INCREASING
Regarding the refrigeration category, MLM states:
"Laboratories continue to embrace the exclusive use of medical-grade refrigeration, approaching a 50 percent split for the first time in this survey's history. Given the value of refrigerated products and specimens, there exists strong reliance on purpose-designed systems built for the rigors and technology needs of today's medical laboratories. Shouldering a wide range of needs from storage in the blood bank to ultra-low temperature preservation, medical-grade refrigeration will continue to play a vital role in ensuring the integrity of the entire analytical gamut."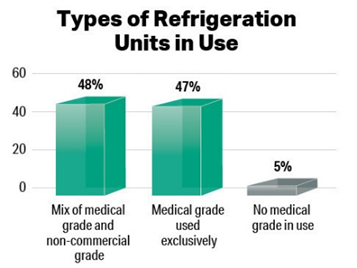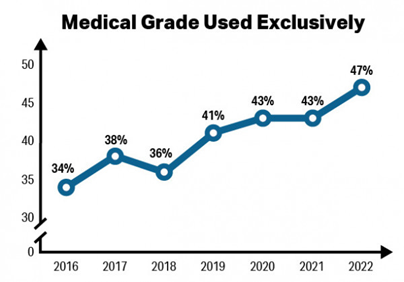 HELMER SCIENTIFIC CONTINUES TO BE A LEADING REFRIGERATION VENDOR
Helmer continues to hold a leadership position in the medical-grade refrigeration category. Fifty-nine percent of survey respondents report using Helmer in their lab, making Helmer one of the most widely adopted brands for hospital laboratory cold storage.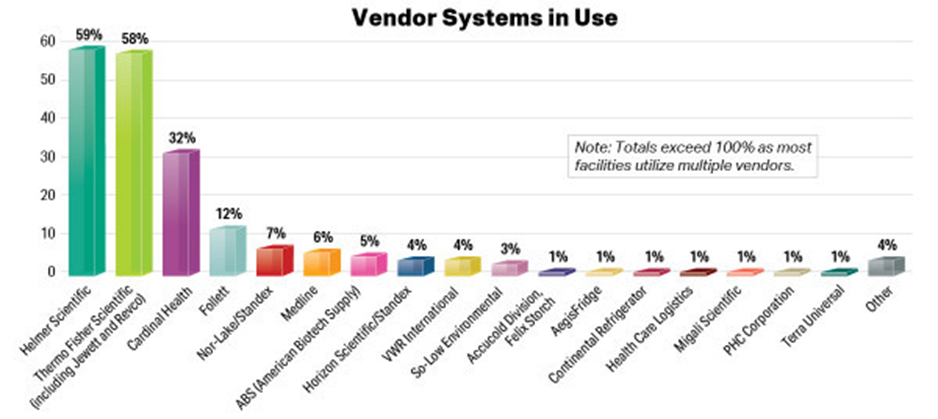 GX Solutions professional medical-grade cold storage from Helmer Scientific provides reliable temperature-controlled storage for specimens, reagents, controls, and blood products. Powered by OptiCool™ technology, GX refrigerators and freezers deliver optimal temperature management while reducing energy use, noise levels, and supporting facility sustainability initiatives.
In addition, all Helmer products are designed and built to ensure they last for the long term to limit downtime and disruptions to workflow. During the design process for GX Solutions refrigerators and freezers, thorough Accelerated Life Testing (ALT) was conducted to ensure reliability.
ALT identifies and addresses possible issues before equipment is released for general use. It exposes units to very high levels of stress to challenge the system and ensures the unit's design can withstand the rigors of daily use through a 10-year life.
OTHER BLOGS YOU MAY BE INTERESTED IN...
The increase in the number laboratories moving toward exclusive use of medical-grade refrigeration demonstrates the importance of this category to safeguarding stored products in the lab.
Graphics from Medical Lab Management Magazine