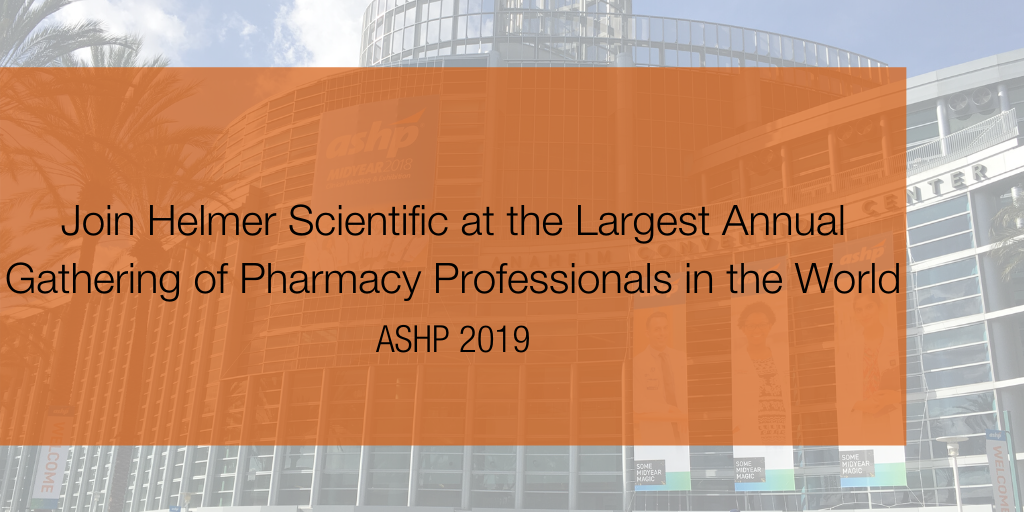 ASHP's Midyear Clinical Meeting and Exhibition is the largest gathering of pharmacy professionals in the world. Attended by more than 25,000 pharmacy professionals from all over the globe, the Midyear Clinical Meeting provides valuable opportunities for professional development, networking, enhancing practice skills, and staying current with the latest products and innovations.The meeting is being held in Las Vegas, NV, at Mandalay Bay Convention Center.
You can view the Session Schedule & Itinerary Planner to browse ASHP's educational sessions and activities, including detailed information on networking sessions, posters, special events, and more.
We are looking forward to exhibiting at the 2019 ASHP Midyear Clinical Meeting and Exhibition. Stop by booth #1211 and experience Helmer's cold-storage products designed specifically for nursing floors, the hospital pharmacy, outpatient facilities, and vaccine and medication storage.
Helmer will be showcasing some of our latest technologies:
Other Blogs You Might Be Interested In...
We will also have top product experts on hand to answer your questions. We look forward to seeing you in Las Vegas. If you are not able to join us, but there is something we can do to assist you, please contact us at the link below.