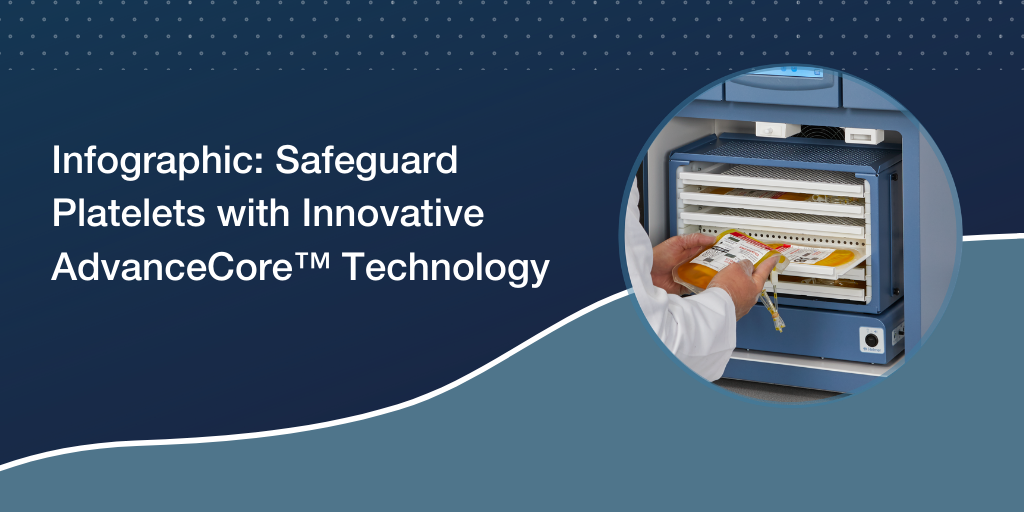 The COVID-19 pandemic is having a major impact on blood establishments around the world. The transfusion medicine community is responding to fluctuating patterns of demand and reduced donations as the pandemic has led to the cancellation of many blood drives. Winter weather emergencies are also taking a toll on blood collections.
The U.S. Department of Health and Human Services (HHS) recently published a report on the adequacy of the national blood supply. The report outlines the growing challenges that stand in the way of having a blood supply that can adequately meet patient needs, based on feedback from blood centers, donors, and patients.
Platelets are particularly challenging in terms of availability and inventory management. Blood centers invest a great deal of resources to collect, manufacture, and deliver platelet products to hospitals. This, in addition to their short shelf life, means that blood banks constantly face the challenge of whether enough platelets are available to meet patient needs.
Therefore, it is critical for facilities to have platelet storage systems that reliably maintain the proper temperature range and provide continuous agitation. Pro Line Countertop Platelet Storage Systems from Helmer Scientific are powered by AdvanceCore™ technology. The solid-state thermoelectric system automatically cools and heats only as needed to achieve and maintain the optimal storage temperature. Precise temperature uniformity ensures platelet products are not exposed to adverse temperatures.
OTHER BLOGS YOU MIGHT BE INTERESTED IN...
Check out the infographic below to learn more about the benefits of AdvanceCore™ technology: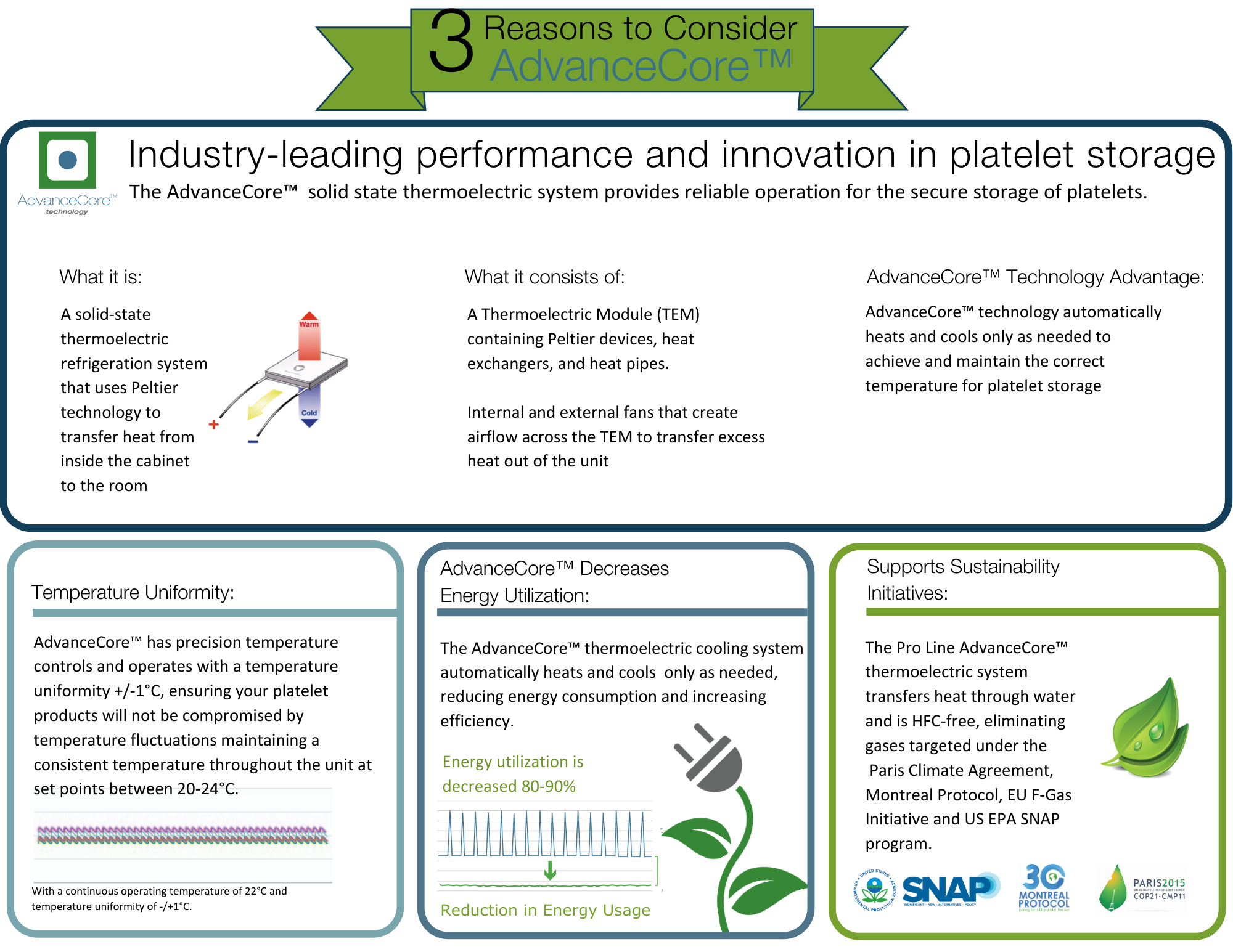 For further information on the benefits of Pro Line Countertop Platelet Storage Systems with AdvanceCore™ technology, please click the link below: