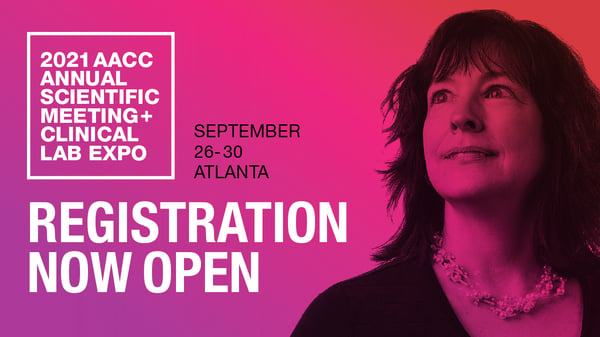 At Helmer Scientific, we are looking forward exhibiting at the 2021 AACC Annual Scientific Meeting & Clinical Lab Expo. This year's meeting will be an in-person event at the Georgia World Congress Center in Atlanta from September 26-30. This will be Helmer's 16th consecutive year of exhibiting at AACC. If you will be attending, please come and see us in Booth #422!
Helmer Scientific manufactures and distributes medical-grade cold storage and processing equipment to help clinical laboratories and healthcare facilities deliver the highest levels of patient care. At our booth, you will have the opportunity to see a selection of products for the laboratory as well as the blood bank. These include:
NEW GX Solutions -30°C Freezers

GX Solutions Refrigerators

Pro Line Countertop Platelet Storage Systems

UltraCW® Automatic Cell Washing System
AACC offers laboratory professionals the opportunity to learn about cutting-edge technology and to connect with global leaders in clinical chemistry, molecular diagnostics, mass spectrometry, translational medicine, lab management, and other areas of breaking science in laboratory medicine. In addition, this year's meeting offers more than 200 educational opportunities to help you stay ahead of changes in the field.
At Helmer, we're very excited to see you in person and to show you our latest generation of products with innovations that optimize temperature, energy, and noise management. Energy management is critical for safeguarding valuable reagents, samples, and controls. Reducing energy consumption is good for the environment, helps lower the cost of ownership, and supports facility sustainability initiatives. In addition, reducing noise helps create a more comfortable working environment for your laboratory's staff.
The 2021 Clinical Lab Expo exhibit hours are as follows:
9:30 a.m.-5 p.m. Tuesday, Sept. 28
9:30 a.m.-5 p.m. Wednesday, Sept. 29
9:30 a.m.-1 p.m. Thursday, Sept. 30
Other Blogs You Might Be Interested In...
If you will be at the AACC Clinical Lab Expo we look forward to seeing you at Booth #422 and having the opportunity to provide in-person demonstrations of our products!
Photo Credit: AACC