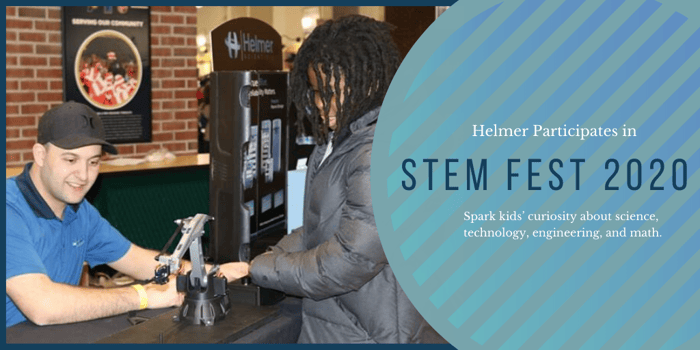 Helmer Scientific was excited to participate in the 3rd Annual Indiana Pacers STEM Fest 2020, held before the Pacers/Knicks basketball game.
Local Indiana corporations, universities and non-profit organizations provided hands-on activities to stimulate and spark kids' curiosity about science, technology, engineering and math (STEM).
Helmer team members Farid Fellah, Jon Dorris, and Steve Cloyd helped kids discover and use some of the neat engineering tools used at Helmer. It was a great opportunity to showcase STEM concepts in a fun, interactive way, while showcasing how science, technology, engineering and math are used in our workplace.
STEM events help promote students' development of critical thinking, collaborative, creative problem-solving, and leadership skills. STEM Fest 2020 encouraged physical activity and participation while also providing an opportunity to see how the Indiana Pacers use STEM in SPORTS.
Watch the Indiana Pacers Stem Fest 2020 Recap Video.
Other Blogs you may be Interested In...