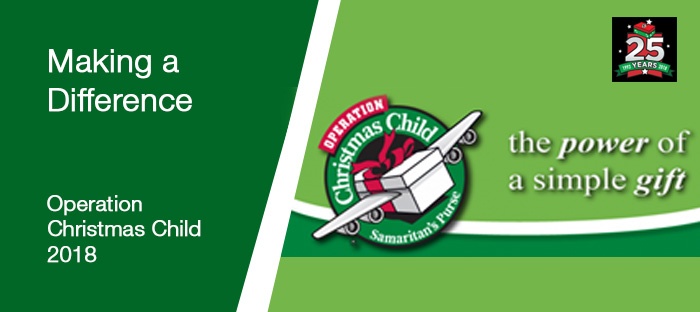 Samaritan's Purse has been filling shoeboxes for Operation Christmas Child for 25 years. In that time, over 157 million shoeboxes have been delivered to boys and girls around the world. The shoeboxes are packed full of fun toys, school supplies, and hygiene items, but to the recipient they are so much more. The shoebox represents hope and joy and a chance to feel loved.
Alyona was a young girl in Ukraine when she received her shoebox. Watch her heartwarming story as she shares what receiving a shoebox meant to her and how she is now filling shoeboxes for others.
Helmer Scientific has been packing shoeboxes for Operation Christmas Child for over 15 years as part of Helmer Generosity programs. This year 91 shoeboxes were filled and sent to Samaritan's Purse. Led by Helmer team members, the organization comes together each year to collect and fill boxes to share with children around the world. Culminating with a packing party, this outreach program provides an opportunity for team members to unite and celebrate as the boxes are filled to capacity before being delivered to a deserving child.
Download the infographic to see the amazing journey these shoeboxes take to bring hope and joy to a young person this Christmas season.