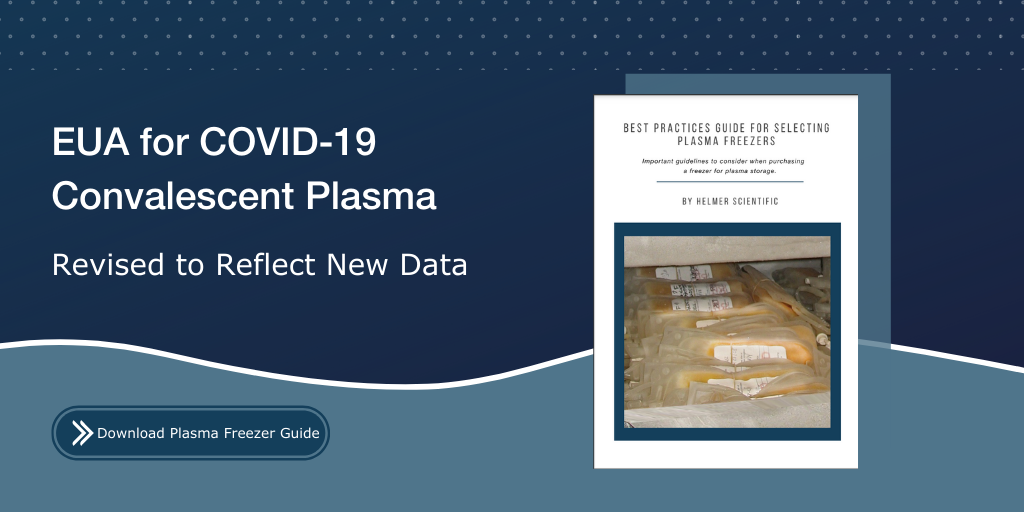 The Food and Drug Administration (FDA) has revised its Emergency Use Authorization (EUA) for COVID-19 convalescent plasma (CCP). The updates were made following an evaluation of the latest scientific data.
The FDA issued the original EUA for COVID-19 convalescent plasma in August 2020. Various clinical trials have been analyzed or reported since that time. The new data has led to a better understanding of the optimal use of CCP as a treatment option for patients with COVID-19.
The agency stated that the revised EUA represents "important updates to the use of [CCP] for the treatment of COVID-19 patients." The new revision allows only high titer CCP for the treatment of hospitalized patients early in the course of the disease. The use of low titer CCP is no longer authorized as a treatment option.
Clinical data (including randomized, controlled trials) has not shown evidence demonstrating that convalescent plasma with a low level of antibodies is effective in the treatment of hospitalized patients with COVID-19.
The FDA has updated its Fact Sheet for Health Care Providers to reflect the changes in the revised EUA. The updated Fact Sheet notes that transfusion of CCP in hospitalized patients late in the course of the disease (following respiratory failure requiring intubation and mechanical ventilation) has not been associated with clinical benefit.
AABB has developed a new toolkit to help the blood community comply with the revised EUA. It provides updates on the tests that can be used to qualify high titer CCP. AABB will be adding more information to the toolkit as it becomes available.
OTHER BLOGS YOU MIGHT BE INTERESTED IN...
Helmer Scientific supports blood centers and hospitals, the patients they serve, and their efforts to keep the blood supply safe. We would like to express our gratitude to all staff involved in collecting, processing, and transfusing blood therapies to treat patients and save lives. We are here to help you properly store and monitor your blood products during the COVID-19 pandemic.
To learn more about freezers designed to store convalescent plasma as well as your standard plasma inventory, download the Best Practices Guide for Selecting Plasma Freezers.