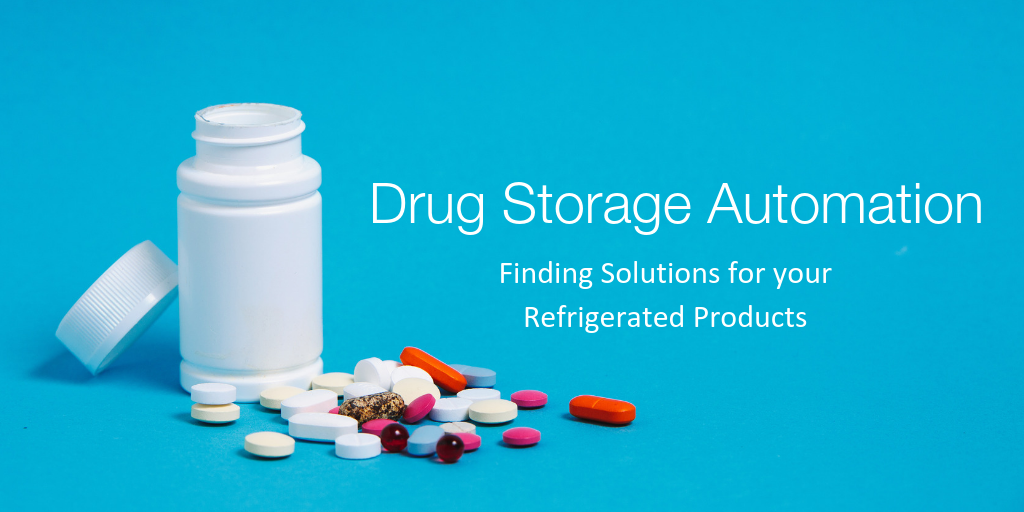 As we move into a new era of drug storage, in all healthcare segments, the age-old question of automated storage of refrigerated medications continues to rear its head. Many of the most expensive products we keep on hand are refrigerated, and not having an automated storage solution for them is still causing headaches.
In some locations, even at sites with automation, refrigerated medications (not stored in the automation) account for more than 50% of the total drug cost on the shelves. Having that kind of money stored on open shelving, without any security, either in Central Pharmacy or on Nursing units, can be risky and, in some cases, costly.
We must also give special consideration everywhere refrigerated medications are stored, and how operationally, they are dispensed. Central Pharmacies, Nursing units, Primary and Specialty Clinics (both hospital and physician based), ambulances, and even courier drivers all have a part to play in the storage and monitoring of refrigerated medications.
Thankfully, many vendors, in both the storage and automation arenas, are bringing specialty and novel storage solutions to market specifically to address the safety and security of refrigerated products. Here are some of the new options:
Central Pharmacy
While it is always wise to continue to keep some stand-alone refrigerators on hand for overstock and downtime, several automation vendors have begun to offer both "dual-temp" and refrigerated classic versions of some older and newer technologies. Additionally, many of these solutions can now also track inventory (from a software perspective) in remote storage locations as well. This, of course, is not as ideal from a security perspective, but does provide some opportunities for perpetual inventory control.
Nursing Units
It has always been a challenge to store and dispense refrigerated medications on nursing units. Pharmacy and nursing have had to create workarounds to even store refrigerated drugs on the floor. There are many questions around refrigerated drug storage on nursing units, such as:
How do you secure these medications without lock and key?
Are the lock and key on the fridge only, or a space within the fridge?
Where do you store the key?
What happens if the key gets lost?
How do you keep controlled substances secure and in compliance?
How do you prevent nursing from accessing drugs they did not dispense through the automated cabinet?
How do you monitor stock levels of refrigerated products?
There have always been more questions than answers. However, BD and Helmer are addressing most, if not all, of these concerns through a collaboration that resulted in the launch of the first refrigerator that is fully integrated with a leading Automated Dispensing Cabinet. This system enables secure, single line-access to high risk and high value refrigerated medications.
Using this new technology, nurses no longer must create workarounds and pharmacists no longer must worry about safety, control or proper storage of refrigerated products. This new, integrated solution gets rid of the traditional lock and key and allows you to monitor inventory and stock levels.
Clinic Settings
We all know the struggles clinics have faced over the past couple of years with having to upgrade to Medical or Pharmaceutical-grade refrigerators, and what about vaccines!? All the temperature data that must be monitored, collected and stored long-term can be overwhelming. Once again, storage and automation vendors are stepping in to provide solutions that not only store and monitor, but also assist in the tracking of the product temperature data.
Conclusion
The storage of refrigerated medications can be complicated, detailed, and difficult to maintain. But with the implementation of new automation and refrigeration solutions all along the patient care continuum, there is hope that some of the more common struggles will soon be a thing of the past. New technology is allowing the pharmacy and nursing to provide better patient care through the access of the right medications at the right time.
For more information on the industry-first BD Pyxis™ ES Refrigerator with Helmer Access Technology follow the link below. It features precise temperature management and secure locking bins accessed only via the BD Pyxis™ MedStation™ ES. This enhances care by supporting medication safety, clinical workflow efficiency and regulatory compliance, while helping to reduce waste and mitigate the risk of diversion of refrigerated medications.
Other Blogs You Might Be Interested In...