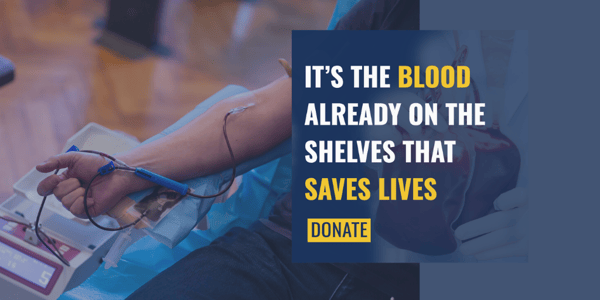 During the early stages of the COVID-19 pandemic, the blood supply dropped to a critical level. At that time, the blood community issued public statements encouraging eligible individuals to donate. Thanks to a strong response from the public, the blood supply was replenished through the generosity of each donor.
As hospitals are now resuming elective surgeries, blood centers throughout the country are reporting inventories falling to their lowest levels since the early stages of the pandemic. Blood drives continue to be canceled, as many businesses, schools and community organizations remain closed. Social distancing measures have limited centers' ability to collect blood at the same levels possible prior to the pandemic.
The availability of an adequate blood supply is critical to ensuring optimal treatment for all patients and must be replenished to help prevent shortages during the coming weeks and months.
Blood centers are encouraging eligible individuals to make an appointment to donate now. Blood will continue to be needed throughout the summer and beyond. Making an appointment and donating is the best way to help ensure the continued stability of the blood supply.
Other Blogs You Might Be Interested In...
Helmer Scientific supports blood centers and hospitals, the patients they serve, and their efforts to keep the blood supply safe. We would like to express our gratitude to all staff involved in collecting, processing, and transfusing blood therapies to treat patients and save lives. We are here to help you properly store and monitor your blood products during the COVID-19 pandemic.
Blood donations are essential to ensuring that critical patient needs are met. Follow the link below to find a collection site in your community. Call or visit their website to schedule an appointment to donate.