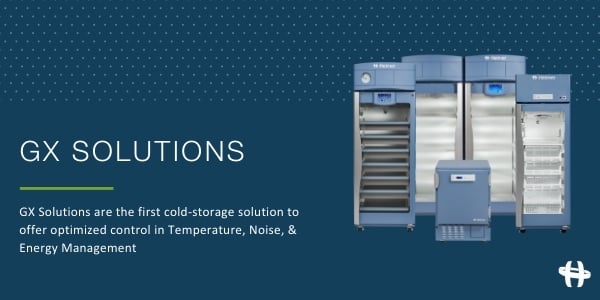 As the intensity of the SARS-CoV-2 pandemic has lessened, another crisis is coming into sharper focus. The shortage of laboratory staff, which has been an issue for many years, is a major concern for clinical laboratory leadership. As the most recent COVID-19 surge has tapered off, the scarcity of laboratory professionals is again becoming a primary topic of discussion.
CAP Today recently published two articles discussing underlying causes of staff shortages and some potential approaches to mitigate them.
In "Lab workforce crisis takes top spot," the challenges associated with filling vacant lab positions are discussed. One issue is the years-long decline in the number of medical technology training programs. In addition, licensure requirements can vary from state to state, creating a dynamic where hiring is easier in some locations but more difficult in others.
Another contributing factor is laboratory staff are already stretched. This makes it harder to find time to train students, contributing to the cycle of a shrinking workforce and overworked staff.
Another article, "Dark days are over, but new and old challenges pile up," shares a discussion of members of the Compass Group, an organization of not-for-profit IDN system laboratory leaders who collaborate to identify and share best practices and strategies. Currently, top challenges are shortages of staff and blood.
As it becomes more difficult to find staff with four-year degrees in clinical laboratory science (CLS), facilities are employing more lab assistants to free up their medical technologists. Some states are also trying to establish pathways for medical lab technicians to complete the educational requirements that will enable them to transition to roles as clinical laboratory scientists.
Clinical laboratories are facing unprecedented challenges with staffing. Under these circumstances, poorly performing or unreliable storage equipment is the last thing a lab manager should have to worry about. Helmer Scientific supports the efforts of clinical laboratories by providing reliable medical-grade cold storage products that our customers can depend on.
GX Solutions professional medical-grade refrigerators and freezers provide reliable temperature-controlled storage for patient specimens, reagents, and controls. Powered by OptiCool™ technology, our next generation models pair variable capacity compressors with natural hydrocarbon refrigerants, delivering a reliable storage option to safeguard your stored materials.
Only professional medical-grade laboratory freezers deliver optimized control in three important areas:
Temperature management to safeguard stored products, including excellent uniformity, recovery, and stability
Noise management to provide a more comfortable working environment for staff
Energy management to reduce operating costs and support facility sustainability initiatives
In addition, all Helmer products are designed and built to ensure they last for the long term, to limit downtime and disruptions to workflow. During the design process for GX Solutions laboratory refrigerators and freezers, thorough Accelerated Life Testing (ALT) was conducted to ensure reliability.
ALT identifies and addresses possible issues before equipment is released for general use. It exposes units to very high levels of stress to challenge the system and ensures the unit's design can withstand the rigors of daily use through a 10-year life.
Other Blogs You Might Be Interested In...
Helmer Scientific supports clinical laboratories, the patients they serve, and their efforts to ensure accurate test results. We would like to express our gratitude to all staff involved in the diagnostic testing that is critical for treating patients and saving lives. We are here to help you properly store your critical materials.
Visit GX Solutions from Helmer Scientific for more information on the performance and benefits of professional medical-grade cold storage.