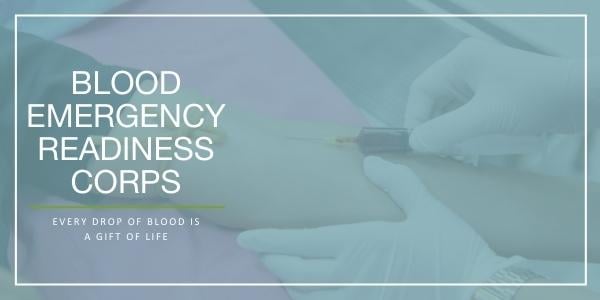 The Blood Emergency Readiness Corps (BERC) launched in September 2021 with seven founding blood centers. BERC's mission is to prepare for emergency situations that immediately require large quantities of blood. These scenarios include natural disasters, mass shootings, or large-scale accidents. Since BERC was founded, the alliance has expanded rapidly and now includes 30 blood centers operating in 37 states.
Unfortunately, current levels of blood donations are not enough to support disaster preparedness. Without a reserve, most blood centers would not have enough blood on their shelves for larger scale emergencies. The BERC partnership is addressing this gap by collecting extra units on a rotating basis to ensure blood is available for disasters requiring mass transfusions. The alliance is committed to having blood ready and available if needed, without delays and uncertainty.
Since the Blood Emergency Readiness Corps was launched, its disaster response has been activated for three critical situations:
Sept. 27, 2021 - Memphis, Tenn.
A mass shooting at a supermarket in the Memphis area produced an urgent need for extra units of blood to provide care for 12 survivors who were rushed to hospitals after the assault.
Dec. 1, 2021 - Oxford, Mich.
BERC shipped boxes of red blood cells to support trauma care for eight victims of a school shooting in response to a request from the local blood supplier.
Dec. 11, 2021 - state of Kentucky
In response to the devastating tornadoes that struck several midwestern and southern states, BERC was activated to send blood products, ensuring access to an adequate supply for this mass casualty event.
It's impossible to predict when emergencies will occur. When disaster strikes, the blood that helps save lives are units that have already been collected, processed, tested and are ready and waiting on the shelf. The expansion of BERC means the emergency blood reserve is more robust and positioned to respond in critical times of need.
Other Blogs You Might Be Interested In...
Helmer Scientific supports blood centers and hospitals, the patients they serve, and their efforts to keep the blood supply safe. We would like to express our gratitude to all staff involved in collecting, processing, and transfusing blood therapies to treat patients and save lives. We are here to help you properly store and monitor your blood products.