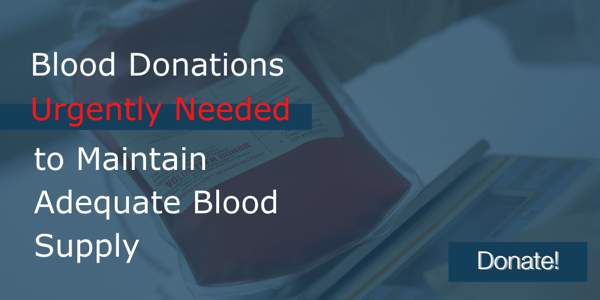 The blood community has announced that the supply in the United States is critically low. The COVID-19 pandemic has led to the cancellation of many blood drives. Natural disasters such as hurricanes and wildfires have further disrupted collections. At the same time, hospitals are resuming elective surgeries and more patients require transfusions.
A joint statement issued by AABB, America's Blood Centers and the American Red Cross communicated the following regarding continuing pressure on the nation's blood supply: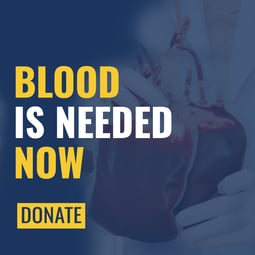 "The impact of COVID-19 as flu season approaches could further compound challenges to maintaining a readily available blood supply for patients in need of life-saving treatments this fall and winter. Blood donors are needed now to help maintain the adequacy of the blood supply and to ensure that blood is available."
Blood centers are asking all healthy, eligible individuals to make an appointment to donate now and in the weeks ahead. Blood will continue to be needed through the end of 2020 and beyond. Making an appointment and donating is the best way to help save lives by ensuring the continued stability of the blood supply.
Other Blogs You Might Be Interested In...
Helmer Scientific supports blood centers and hospitals, the patients they serve, and their efforts to keep the blood supply safe. We would like to express our gratitude to all blood donors and to the staff involved in collecting, processing, and transfusing blood therapies to treat patients and save lives. We are here to help you properly store and monitor your blood products during the COVID-19 pandemic.
Blood donations are essential to ensuring that critical patient needs are met. Follow the link below to find a collection site in your community. Call or visit their website to schedule an appointment to donate.