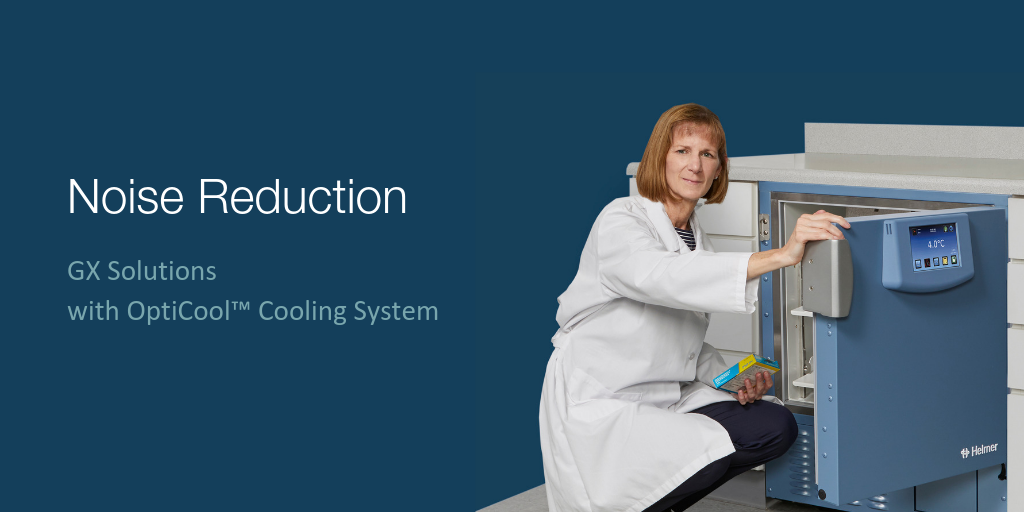 Hospital noise levels have been known to negatively affect the health and healing of patients. Noise levels are also ranked as one of the most common patient complaints. There are many ways that hospitals can help lower noise levels to create a better environment for patient rest and recovery as well as a quieter setting for healthcare workers.
Hospital Noise Levels on the Rise
Noisy hospitals lead to disrupted sleep, slower recovery time, and diminished patient satisfaction. The World Health Organization recommends that average patient room noise levels remain only slightly louder than a whisper.
However, the average noise level in an American hospital often exceeds 50 decibels and peaks at around 90 decibels, which is extremely harmful to patient recovery and satisfaction (1). Even small reductions in the amount of noise, by investing in new equipment and technology, can make a big difference.
How Helmer is Helping Reduce Hospital Noise
Helmer has introduced a new GX Solutions undercounter refrigerator that utilizes the OptiCool™ cooling system, which incorporates both variable capacity compressor (VCC) technology and natural hydrocarbon (HC) refrigerants resulting in much quieter operation.
Helmer evaluated a conventional undercounter medical-grade refrigerator against the new Helmer Scientific GX professional medical-grade refrigerator and found that the Helmer Scientific GX professional medical-grade refrigerator is 17 decibels or 3X quieter than conventional models.
It is important to note that every increase or decrease on the decibel scale is equivalent to a 10-fold increase or decrease in sound intensity. While the conventional medical-grade refrigerator operated at 59dB, the Helmer GX refrigerators operated at only 42dB. The Helmer GX refrigerators operate at a similar sound level to a quiet office.
Conclusion
Managing noise in hospitals is a critical issue. Noise negatively affects patient health and healing. There are many steps hospitals can take to reduce noise levels in patient care areas such as choosing quieter equipment. GX professional medical-grade refrigerators are designed for noise-sensitive areas such as medication rooms, pharmacies, labs and patient rooms. Less equipment noise means fewer distractions while healthcare professionals work and patients rest. Noise reduction will continue to be an area of focus for hospitals to improve patient rest, recovery and healing.
Other Blogs You Might Be Interested In...