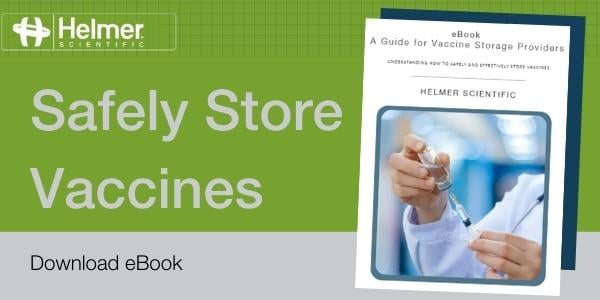 One of the primary vaccine administration programs designed to increase access and uptake of vaccines is the entitlement program Vaccines for Children (VFC).
The VFC program was launched after a measles outbreak in the early 1990s, when it was determined more than half of the children infected had seen a medical provider but had not been vaccinated against the disease.
The Centers for Disease Control (CDC) purchases vaccine doses from manufacturers at a discount and distributes the vaccines to state health departments and certain territorial and local public health agencies. These agencies then distribute these vaccines at no charge to physicians' offices, community health centers, and public health centers enrolled in the VFC program.
Since its launch, more than 44,000 doctors at nearly 40,000 sites have enrolled in the VFC program. Enrollment access is managed at the state, territory, and city levels. The CDC manages a list of approved immunization awardees by state, and in the cases of large cities, city-level immunization programs.
VFC eligibility requirements and policies vary from state to state, and program compliance is normally managed by the immunization divisions of state departments of health.
Every 12 to 24 months, VFC sites are audited by regional quality assurance specialists to ensure full compliance with program policies. VFC compliance visits generally include audits and observances of:
Eligibility and screening practices

Provider documentation practices

Vaccine storage and handling at individual clinics and sitewide

Provider compliance with CDC and state policies and procedures

Updates on technical assistance and education about the program
Auditing these practices and procedures ensures providers are properly managing vaccine inventories and distributing them to eligible program participants.
While storage and handling requirements fall to state VFC administrators to outline, the CDC Vaccine Storage and Handling Toolkit is regularly used as a baseline in developing program requirements.
Most states recommend, or require, the use of laboratory or pharmaceutical-grade refrigerators and freezers to store vaccines.
The use of dorm-style refrigerators and household units with both refrigerator and freezer compartments are almost universally prohibited in VFC programs.
Other Blogs You Might Be Interested In...
VFC programs recommend or require the use of purpose-built pharmaceutical units for a few reasons.
The first is that refrigeration systems in purpose-built units are designed to provide consistent and reliable storage conditions in all parts of a refrigerator or freezer. Dorm-style and combination refrigerator/freezer units prohibited by VFC programs rely on refrigeration technology that often results in temperature variances that expose vaccine doses to unsafe excursions.
Purpose-built units also utilize temperature monitoring devices (TMD) that ensure appropriate temperature is maintained within a refrigerator or freezer, and alerts users when temperature excursions occur so proper steps can be taken to save inventory.
Finally, purpose-built units make it easier to monitor and log temperatures. VFC programs require temperature logging to ensure VFC vaccine inventories are always kept at appropriate temperatures. Some purpose-built units provide downloadable temperature logs with up to 10 years of historical data.
At Helmer Scientific, we are dedicated to providing cold storage equipment that supports the needs of VFC providers. GX Solutions professional medical-grade refrigerators and freezers from Helmer meet or exceed the best practices guidelines outlined in the CDC's Vaccine Storage and Handling Toolkit.
We have developed a guide for vaccine storage providers to better understand how to store vaccines safely and effectively.