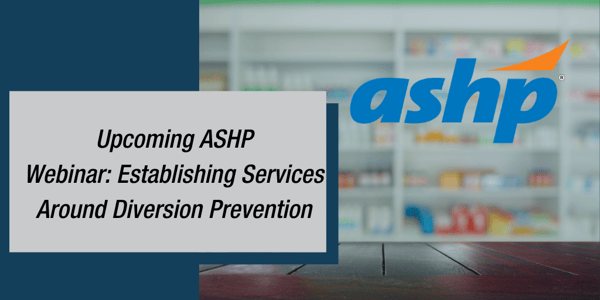 ASHP is hosting a webinar titled, "Establishing Services Around Diversion Prevention," on Thursday, July 16th, 2020 at 2:00-3:00 pm ET. The webinar will be hosted in a question and answer type format with three panelists responding to common questions:
R

egulatory requirements from the DEA and other organizational bodies

C

reation of a diversion prevention team

I

nvestigating diversion cases

K

ey characteristics of diversion prevention software
The following panelists will provide a real-world perspective based on their experiences, challenges, and lessons learned from their own diversion prevention programs:
Janice Ahlstrom, FHIMSS, CPHIMS, CCSFP, RN, BSN

, Director Healthcare Risk, Internal Audit and Cybersecurity Baker Tilly, Minneapolis, MN

John Choi, Pharm.D., M.H.A.,

 System Director of Pharmacy, Carilion Clinic, Roanoke, V

A

Sheetal Patel-House, Pharm.D.,

 Pharmacy Manager, Controlled Substances Assessment Program




University of North Carolina Health, Chapel Hill, NC

Carol A. Purcell, MSN, RN, CNML

, Manager, Diversion Prevention Program, Michigan Medicine, Ann Arbor, MI

MODERATOR: Ashley M. Ramp, Pharm.D., M.Ed., M.S.,

 Inpatient Pharmacy Manager, Pediatrics, Cleveland Clinic, Cleveland, Ohio
OTHER BLOGS YOU MIGHT BE INTERESTED IN...
The objectives of this webinar are to explain the importance of complying with DEA regulation, describe best practices for investigating diversion cases, and identifying key stakeholders who should be participating in diversion prevention programs. Continuing Education (CE) is available for this program through ASHP. You must be an approved ASHP Member to attend but joining ASHP is free.