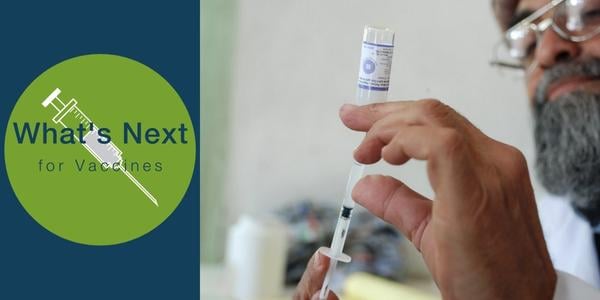 During the last three years, the primary focus in the vaccine market has been the development, distribution, and administration of COVID-19 vaccines. Since December 2020, more than 13.2 billion vaccine doses have been administered. Roughly 70 percent of the global population has received at least one COVID-19 vaccination.
While COVID-19 continues to impact populations across the globe, vaccines have drastically reduced the risk of serious illness and death due to COVID-19 infection. The CDC continues to stress the most effective tool in the fight against COVID-19 is to ensure as many people as possible get vaccinated and to maintain the approved booster schedule for their age group.
There have also been additional vaccine developments targeted at diseases that impact the most vulnerable populations.
RSV Vaccine
The respiratory syncytial virus (RSV) emerges yearly in the late fall and causes cold- and flu-like symptoms. While RSV impacts all age groups, young children and the elderly are usually at the highest risk for serious illness. The 2022-2023 RSV season has impacted people earlier and more aggressively than in past seasons.
The development of an RSV vaccine began in the early 1960s. During clinical trials in 1967, several immunized infants and toddlers experienced an enhanced form of RSV. Hospitalization of these clinical trial participants was frequent, and two immunized toddlers died due to enhanced RSV infection.
The formalin-inactivated vaccine used in this clinical trial was not approved for use, and in the more than 50 years since, scientists have continued working to develop a vaccine for what has become the leading cause of hospitalization for infants and young children in the United States.
Recently, a bivalent RSV prefusion vaccine developed by Pfizer has delivered positive results. The FDA has granted priority review for the vaccine candidate meaning it could be approved for administration as early as August.
If approved, the vaccine would be administered to pregnant mothers. The FDA is also investigating more traditional antibody injections developed by Sanofi and AstraZeneca. If approved, this second vaccine is expected to be available for the 2023-2024 RSV season.
Malaria
More than 627,000 people died of malaria in 2020; most were young children in sub-Saharan Africa. Malaria mostly occurs in subtropical and tropical climates, and it is a leading cause of death in many developing countries.
In October 2021, after more than 40 years of research, the WHO recommended the widespread use of a malaria vaccine (RTS,S/AS01) in regions with high malaria transmission. The efficacy of this vaccine is between 31 percent and 56 percent.
In early 2023, a team at the University of Washington developed a nasally delivered and orally boosted malaria vaccine, and it's currently in preparation for clinical trials. In lab animal testing, the vaccine was almost 90 percent effective.
This type of vaccine also addresses logistical and access challenges often associated with delivering medications and vaccines to developing countries that lack the infrastructure to maintain cold storage requirements or access to trained personnel and syringes for injections.
This vaccine was developed using spirulina, an edible, protein-rich algae. The spirulina is engineered to act as a bioreactor for the vaccine and express vaccine antigens. The algae can then be dried and crushed into a powder for easy and stable transportation to administration sites.
Other Blogs You Might Be Interested In...
While vaccines represent future developments and provide optimism related to the treatment and prevention of RSV and malaria, continued focus on increasing vaccination rates aligned with the CDC's existing immunization schedules is the best way to promote public health.
Helmer Scientific is dedicated to supporting medical professionals by manufacturing vaccine storage equipment designed to keep vaccine doses safe and effective for administration. Helmer's GX Solutions Vaccine Refrigerators and Freezers are certified to the NSF/ANSI 456 Vaccine Storage Standard.