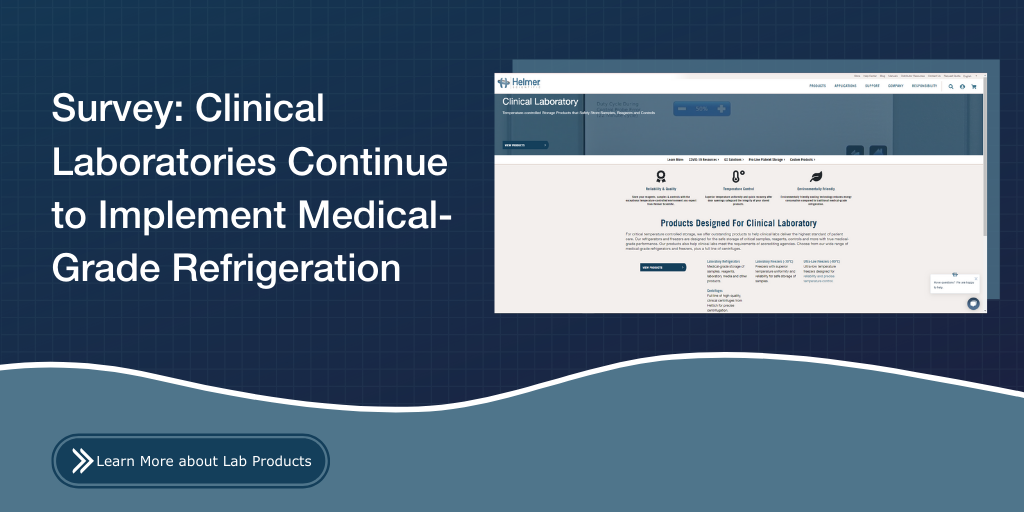 For clinical labs, the use of refrigeration designed specifically for storing temperature-sensitive patient specimens and reagents is important for safeguarding their integrity. Storage within the correct temperature range helps ensure accurate test results, supports regulatory compliance, and reduces the risk of financial loss caused by temperature excursions.
MedicalLab Management (MLM) magazine conducts an annual survey on the adoption of technology and automation in hospital laboratories. The survey is sent to a nationwide sample of lab directors and administrators in the United States. It asks respondents to provide feedback on categories such as refrigeration, chemistry analyzers, and other technologies or automation systems that may benefit clinical labs.
The 7th Annual State of Laboratory Technology survey asked about technology adoption rates, satisfaction with vendors, and plans to purchase new systems. The survey generated a total of 313 responses from hospital-based facilities. In regards to the refrigeration category, MLM states that:
"More and more clinical laboratories are taking advantage of purpose-designed and built, medical-grade refrigeration technology. While there are a wide range of clinical capacities and locations that require durable and reliable refrigerated storage, it is the advanced features of medical-grade devices that are so appealing to laboratory directors and the several pathology and laboratory disciplines that depend on precise environmental storage conditions."
Survey findings included the following: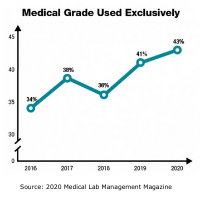 Adoption of medical-grade refrigeration is an ongoing trend – 96% of respondents report using at least some medical-grade cold storage.
The exclusive use of medical-grade refrigeration continues to rise, with 43% reporting that they use only medical-grade refrigeration (up from 41% in 2019 and 39% in 2018).
42% of facilities are planning on purchasing new refrigeration units soon.
Helmer Scientific continues to hold a leadership position in the medical-grade refrigeration category. Fifty-seven percent of survey respondents report using Helmer in their lab, making Helmer one of the most widely adopted brands for hospital laboratory cold storage.
OTHER BLOGS YOU MIGHT BE INTERESTED IN...
Helmer Scientific supports clinical laboratories, the patients they serve, and their efforts to ensure accurate test results. We would like to express our gratitude to all staff involved in the diagnostic testing that is critical for treating patients and saving lives. We are here to help you properly store your critical materials at all times and especially during the COVID-19 pandemic.