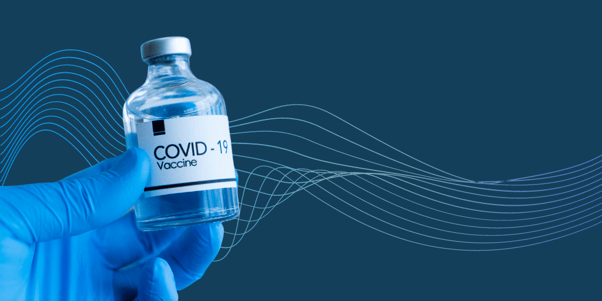 About 50 percent of the U.S. is fully vaccinated against COVID-19. Last month, the FDA authorized the Pfizer vaccine for children who are 12-15, and Moderna is expected to file for EUA for this age group in the coming weeks. Focus on vaccinating adolescents and hesitant adults will continue through the summer, with the goal of vaccinating as much of the U.S. population as possible. Storage and handling of the vaccines is getting easier, as efforts shift from public, mass clinic settings to private provider settings.

COVID-19 Vaccines for Children
Children as young as 12 can now receive the Pfizer vaccine, and clinical trials of Moderna's vaccine demonstrate the vaccine is effective and safe in this age group. Moderna is expected to file for EUA for children aged 12-15 soon. Parents are encouraged to talk to their children about vaccination and receive vaccination if eligible. Clinical trials are underway for children younger than 12, and it is expected this group could be eligible for vaccination in the fall.
COVID-19, Flu and Routine Immunization Crossover
COVID-19 vaccination efforts will coincide with the start of flu season and flu vaccines, as well as routine immunizations for kids heading back to school. Routine immunizations are essential preventative care for children, adolescents, and adults that should not be delayed. It protects individuals and communities from vaccine-preventable diseases and outbreaks as well as prevents and/or reduces illnesses that lead to unnecessary medical visits, hospitalizations, and further strain on the healthcare system.

Receiving influenza vaccination in the fall is critical to reduce the impact of respiratory illnesses in the population and the resulting burden on the healthcare system. Providers should be prepared to store equal amounts of flu vaccine and COVID-19 vaccine as patients head to their primary care providers for vaccinations.
Vaccine Storage Updates
The FDA recently approved storage of thawed Pfizer vaccine in a refrigerator for up to one month. Easing storage requirements makes the vaccine more widely available and lifts burden on smaller vaccine providers and private providers. Here are the current storage requirements for all three available COVID-19 vaccines:

Pfizer to be stored at -70°C for long-term storage and can be stored at 4°C for up to 30 days

Moderna to be stored at -30°C for long-term storage and can be stored at 4°C for up to 30 days

J&J to be stored at 4°C for long-term storage
Additional COVID-19 Vaccines and Boosters
Both AstraZeneca and Novavax are conducting phase 3 clinical trials in the U.S., and if successful, could file for EUA this year. Sanofi/GlaxoSmithKline is also working on a vaccine with promising results as it enters a global phase 3 clinical trial. Experts are still unsure when individuals would need a third COVID-19 shot or booster, but both Pfizer and Moderna are currently studying the effects of a booster and at what interval it would be necessary. Pfizer is also beginning clinical trials on a combo pneumococcal/COVID-19 booster for those who are 65 or older.
OTHER BLOGS YOU MAY BE INTERESTED IN...
The need for safe and effective vaccine storage for COVID-19 vaccines will continue, and providers should consider purpose-built or medical-grade units to protect vaccines. Helmer's line of GX Solutions vaccine storage units meets CDC guidelines and the emerging NSF standard for vaccine storage. Download our Vaccine Readiness Guide to see how we're rising to the challenge to provide safe and effective vaccine storage.