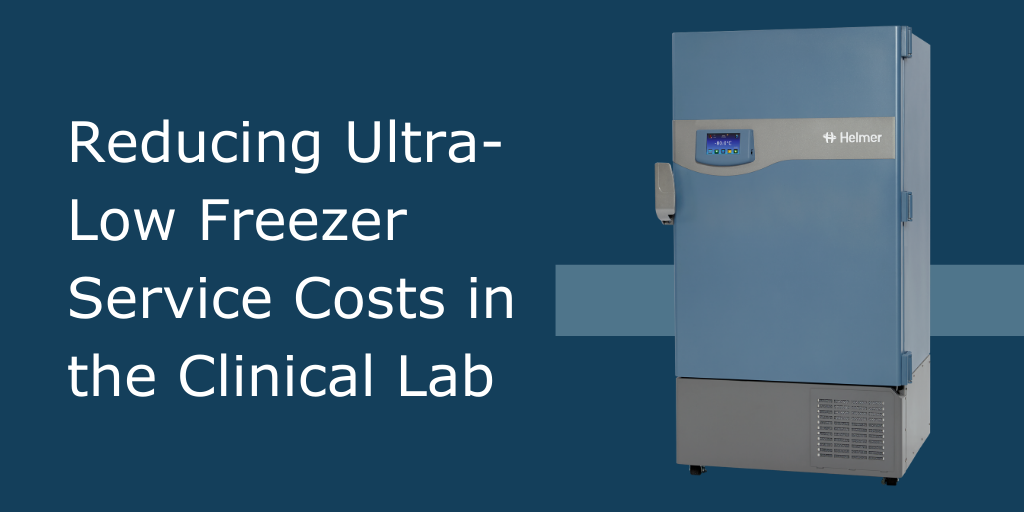 Clinical laboratories depend on ultra-low freezers to store patient specimens within the correct temperature range. In the event of freezer warm-ups or the failure of a compressor, laboratories often must utilize a service company to diagnose the issue and repair a troubled unit, incurring expenses for labor, travel, and parts.
Unfortunately, freezer warm-ups and compressor failures are not uncommon events. Here at Helmer Scientific, we wanted to better understand the direct financial impact of an ultra-low compressor failure.
We gathered all the various expenses a facility would incur in this situation; including troubleshooting, transporting the unit to and from a service company, the cost of the replacement compressor itself, billable hours for labor, and several miscellaneous charges. These expenses add up to a substantial figure.
Of course, preventing service issues such as compressor failure and freezer warm-ups in the first place is the best solution. Thoughtfully developed products that are intentionally designed to address problems like this can help clinical labs save money by limiting costly service calls, therefore reducing the total cost of ownership.
For ultra-low freezers, it is especially important to minimize the risks for these types of events. The failure of an ultra-low temperature freezer can result in compromised sample integrity and lead to inaccurate test results. This means that clinical laboratories need to take great care in selecting brands and equipment critical to enabling the delivery of patient care.
Other Blogs You Might Be Interested In...
Helmer Scientific supports clinical laboratories, the patients they serve, and their efforts to ensure accurate test results. We would like to express our gratitude to all staff involved in the diagnostic testing that is critical for treating patients and saving lives. We are here to help you properly store your critical materials.
To learn more about the financial impact of compressor failure and warm-up events, download our article "Ultra-Low Freezer Design – Reducing the Risks of Service Costs."