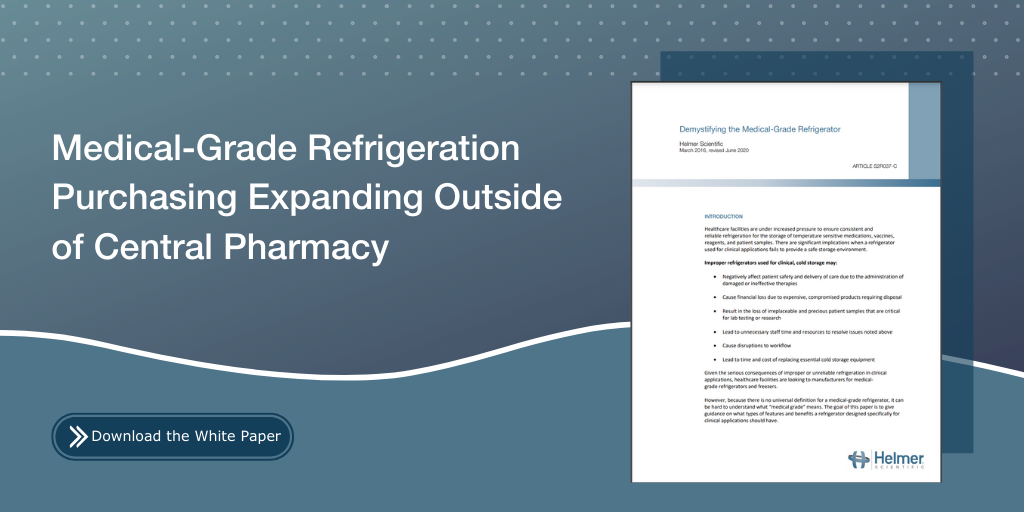 Medical-grade refrigeration has been utilized by central pharmacies for years. Pharmacists have relied on these purpose-built units to safeguard medications and vaccines. As the COVID-19 pandemic began, focus shifted to proper cold storage for test samples and now for the COVID-19 vaccines. The need to ensure reliable storage of COVID-19 vaccines has kickstarted projects to upgrade or replace aging equipment.
According to a recent survey by Pharmacy Purchasing & Products, 37% of all hospital pharmacies plan to purchase additional refrigerator or freezer units over the next 3 years. Outside of the pharmacy, more than 4 out of 10 hospitals plan to purchase additional medical-grade refrigerators for their nursing units over the next 3 years.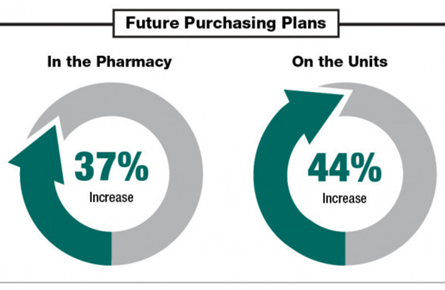 What makes medical-grade refrigeration different?
A medical-grade or purpose-built unit is specifically designed for the storage of clinical products, vaccines, medications, and/or other biologics. While there is no universal definition for these units, the following attributes will help demystify what makes a refrigerator designed specifically for medical applications.
Temperature uniformity- Medical-grade units will meet strict uniformity requirements, eliminating hot and cold spots throughout the units. Most medical-grade refrigerators' uniformity requirements will be +/- 1°C.
Temperature recovery- Medical-grade refrigerators will have a shorter temperature recovery time, keeping products at the right temperature, even after prolonged door openings.
Temperature stability- A true medical-grade refrigerator will not deviate significantly from the setpoint.
These are just a few of the attributes to look out for when purchasing a medical-grade refrigerator.
Additional considerations
At a minimum, ensure your vendor in consideration can meet CDC guidelines with their equipment. The CDC recommends the use of purpose-built or pharmaceutical-grade units designed to either refrigerate or freeze.
These units can be compact, under-the-counter style or large upright refrigerator units. In addition, ask the manufacturer to provide uniformity, recovery, and stability data. These three data points will give you an accurate picture of the unit's performance.
It is crucial for your facility to have proper pharmaceutical cold storage that is set up correctly, monitored accurately, maintained appropriately, and repaired as needed. This equipment protects patients from inadvertently receiving compromised drugs and your facility against regulatory citations, replacing expensive medications and vaccines, and enduring significant financial loss from equipment failure.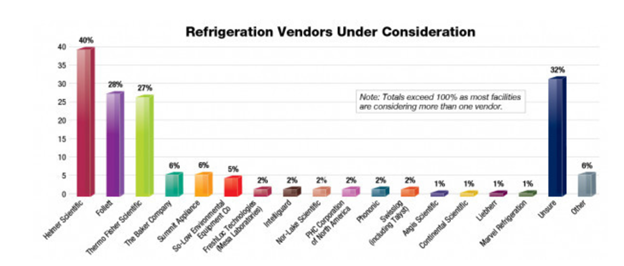 Helmer remains a leader in medical-grade refrigeration and according to Pharmacy Purchasing & Products, is one of the leading vendors under consideration.
OTHER BLOGS YOU MIGHT BE INTERESTED IN...
To learn more about medical-grade refrigeration, download our white paper: Demystifying the Medical Grade Refrigerator.
Source: https://www.pppmag.com/article/2686?utm_source=newsletter&utm_medium=email&utm_campaign=de%2Fjan